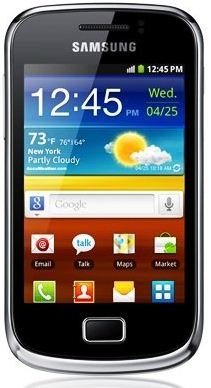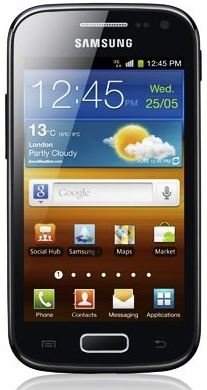 It's actually not the big name phones that increase Android's market share but the little mid-level units like the Galaxy Mini 2 and Galaxy Ace 2. These entry-level models probably won't be winning any awards anytime soon, but they get the job done and radically increase Android's reach. These are the kind of phones many consumers are going to spring for if they can't afford the iPhone. And they're pretty cute, as well. But what are the differences between these two new devices? Click on for our comparison:
Galaxy Mini 2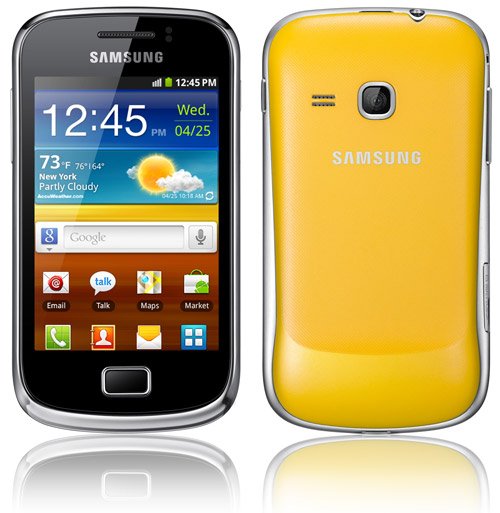 Galaxy Mini 2 is the successor to – you guessed it – the Galaxy Mini. Those looking for a budget phone that actually performs should check this one out. It offers a pretty decent experience without breaking the piggy bank. The only real fault folks have had with this Gingerbread device is the screen brightness – it just looks a bit washed out. Here are the full specs:
3.27" HVGA display (320 x 480)
Dimension (NFC): 58.6 x 109.4 x 11.9mm (106.8g)
Dimension (Non-NFC): 58.6 x 109.4 x 11.6mm (105.3g)
Android 2.3 (Gingerbread) OS
800MHz single-core Processor
3MP (rear) camera
3.5mm headphone jack
Accelerometer, digital compass, proximity, NFC (optional)
4GB memory
512MB RAM
MicroSD (up to 32GB)
1300mAh Li-Ion battery
Bluetooth 3.0
Wi-Fi 802.11 b/g/n, DLNA
And here's a hands-on look at the device:
Galaxy Ace 2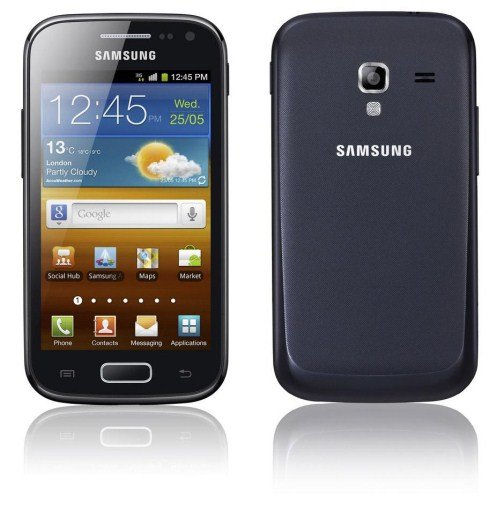 The Galaxy Ace 2 is similar to the Galaxy Mini 2 in many ways. Both phones feature Android 2.3 Gingerbread and 4GB of memory. However, the Galaxy Ace 2 has a 5 megapixel camera, while the Galaxy Mini 2 is stuck with 2MP. This phone also features a larger 3.8" screen, compared to the Galaxy Mini 2's 3.2 inch screen; a notable increase. Additionally, it has a front-facing camera for video chat and rocks a dual-core chip.
Here's the full specs list:
800MHZ dual-core processor
Dimensions: 62.2 x 118.3 x 10.5mm
Weight: 122g
3.8" WVGA display (480 x 800)
Android 2.3 (Gingerbread) OS
5-megapixel (rear) camera
Front-facing VGA camera
Video playback/recording @ 720p
3.5mm headphone jack
4GB memory
768MB RAM
Bluetooth 3.0
Accelerometer, digital compass, proximity, NFC
microSD (up to 32GB)
1500mAh Li-Ion battery
Unfortunately, we couldn't find a hands-on video for the Galaxy Ace 2
Verdict?
These are both fairly capable entry-level Android phones. The Galaxy Ace 2, though, has more RAM, a larger display and a better camera (megapixel-wise). It also features a front-facing camera for video chat. Besides its fun yellow backing, there aren't any benefits to the Mini 2. It'll be interesting to see how carriers price these devices; I doubt both will be offered by the same carrier, but if they are, I'd spring for the Galaxy Ace 2 even if it costs slightly more.