Samsung: Why the Galaxy Note 10.1 is Better Than the New iPad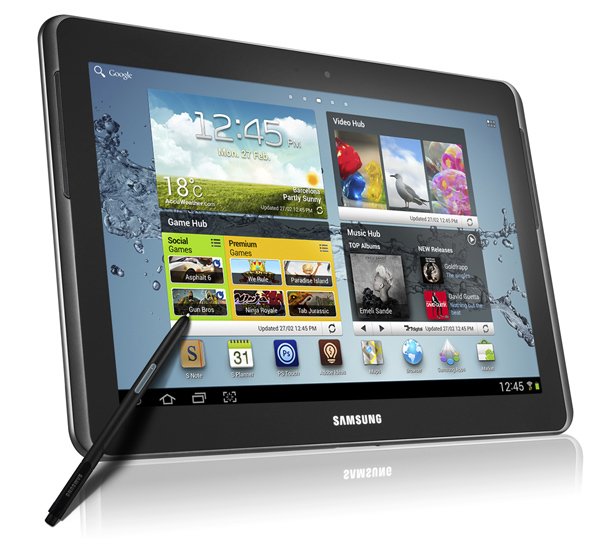 Yesterday the new iPad was introduced and Tim Cook had his gun facing directly at Android – Samsung's Android devices, to be specific. The new iPad may come with a faster processor and higher-resolution display than any tablet so far. But Samsung would like to bring attention to a number of features the new iPad tablet lacks. Here's why Samsung thinks you should choose the Galaxy Note 10.1 over the new iPad: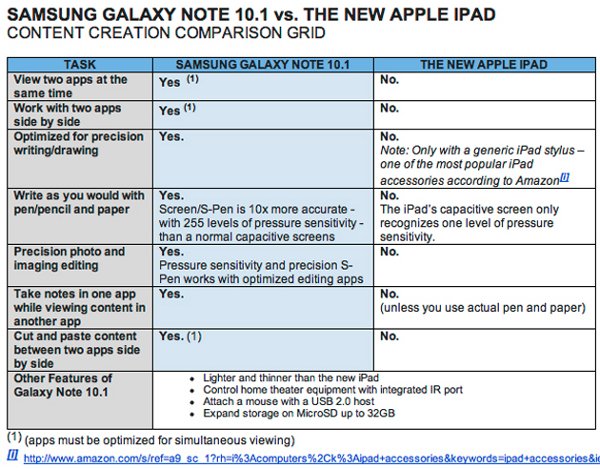 I don't know about you, but these arguments seem a bit desperate to me. Yes, yes, multitasking and S-Pen functions are impressive on this device, but notice that Samsung fails to compare processor speeds or display quality – the two iPad features that Apple has been kicking ass with. The comparison reminds me of the latest Samsung campaign in which the company took to the streets and asked a clueless noob with an iPhone to try competing against a Galaxy Note. Predictably, the Note won, but it was a rigged contest.
Samsung and Apple continue to duke it out over who's the best tablet manufacturer, but for me ASUS is the true winner. I'm guessing the follow-up to their Transformer Prime – the Transformer Infinity – will blow both out of the water. What do you think?