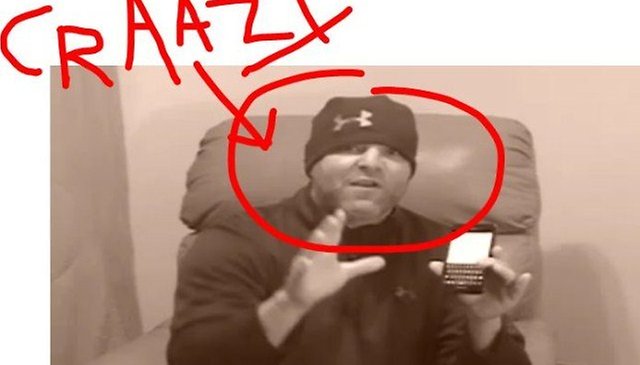 Watch a Completely Insane Person Review the Galaxy Note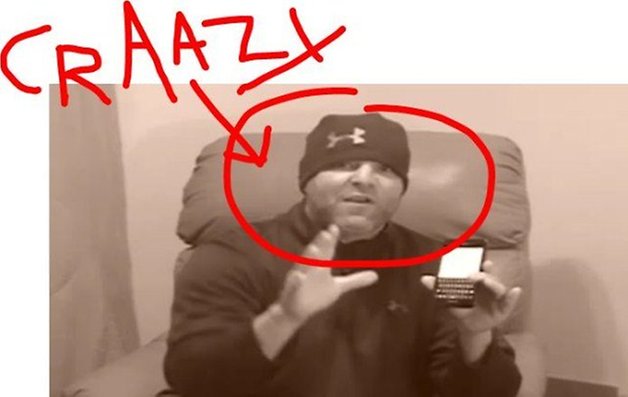 When it comes to the rabid fanboys crazies, both the Apple and Android camps have their fair share. Just read the comments section under any high-traffic blog and you'll enter into a trollish world where Apple is Darth Vader and wants to patent the air you breathe and / or Android sucks, and is copying everything Apple does. Etc., etc., etc., x infinity. It's exhausting really, so thank God someone rounded up all the trollish comments and created a quite hilarious parody of your typical Android review. This video made me laugh.........HARD. Watch the COMPLETE INSANITY below:
Here are this man's main points, in my humble opinion:
I WILL NEVER BUY ANOTHER PHONE AGAIN!
I HAVE ALWAYS LOVED SAMSUNG PRODUCTS BUT THIS ONE IS AMAZING!
THE BOTTOM LINE IS I WILL PROBABLY BUY AN APPLE COMPUTER BUT HEY THE SIZE OF THIS THING, I TELL YOU WHAT FOR THE SCREEN QUALITY AND EVERYTHING THIS ONE IS AMAZING. LOOK AT THAT THING; LOOK AT THAT THING! HAHAHAHAHAHAHAHAHAHA!