Galaxy S Won't Be Receiving Any ICS Update After All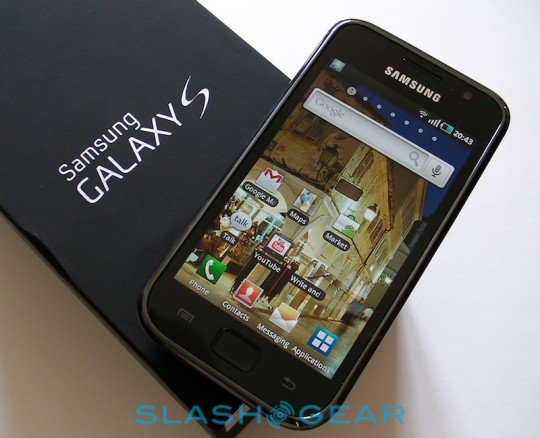 Blame it on old age and dimensia. It seems the Galaxy S is just too senile and memory-starved to receive an update to the newest Android operating system, Ice Cream Sandwich; not even the rumored "value-pack" will be coming to this Samsung phone. Samsung has said that there's just not enough memory on board the aging Galaxy S for it to handle an update to its Touch Wiz software.
Many owners are predictably upset, especially since Samsung has been sending so many mixed messages on the subject. But considering how hard it is to create an official update that'll satisfy the majority of owners, we understand Samsung's hesitancy. Official updates take months of testing to complete and there's little point in creating an update for a phone that won't be able to handle it.
Samsung has said the hardware limitations of the Galaxy S preclude it from getting the update. With the Touch Wiz software on-board, there's just not enough space for a major update, and you can't expect Samsung to just get rid of Touch Wiz for an update like this.
That said, Samsung has begun to roll out official ICS updates for the Galaxy S2 and is working to deliver upgrades for the Galaxy Note and newer Galaxy Tab models, as well.
I must say I'm not particularly surprised by this development, especially given the phone's limitations. But it is a bit depressing just how quickly phones become "old" and thus incapable of handling the newest updates. What do you think? Was Samsung right to deny access to yummy ICS to this device or is this just another ploy by the company to make you buy the newest phone?