 Galaxy S2, Soon Available in White!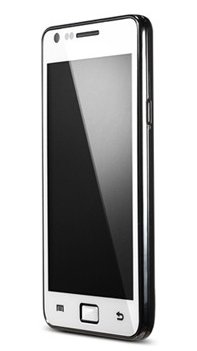 Looks like the Samsung Galaxy S2, currently the world's most favorably-reviewed Android phone, will be arriving in August dressed in white. Who's wedding is it, you ask? The world's. The world's wedding.
In a weird coincidence, it looks like the Galaxy S2's launch in white will happen the same month as its U.S. launch, which just goes to show how long the phone has been available outside the U.S. Unfortunately, the picture above is only a rendering, and we don't know how much white or black will make an appearance on this phone's casing. You can already purchase the phone on Handtec's website for £503.99 although no preview picture is available on Handtec's site just yet.