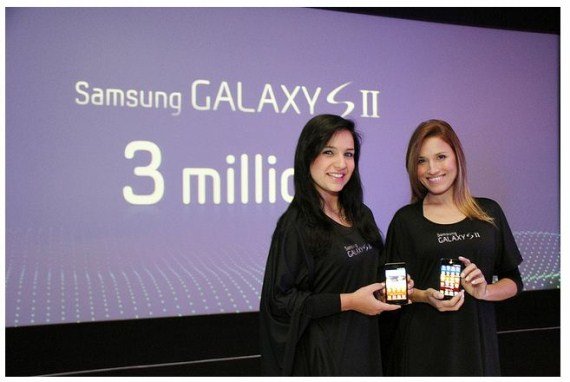 (Photo: Samsung Flickr)
The positive news about the Galaxy S2 just keeps on coming. After oodles of glowing reviews and strong initial sales, Samsung has announced that they've managed to move a total of 3 million handsets in a mere 55 days. As Engadget writes, that boils down to "one phone every 1.5 seconds."
Samsung has now been the most sold mobile brand in the UK for 17 weeks straight. In Austria, the Galaxy S2 is the 4th most sold smartphone while in Switzerland, it takes 3rd place. It's also claimed 30% of the Austrain smartphone market since its release. Pretty impressive for a brand new phone.