Gangstar Rio: City of Saints Wants to Steal Your Android for a Drive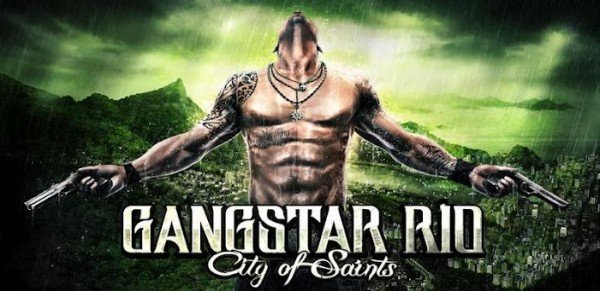 Gangstar Rio: City of Saints landed on Google Play yesterday. The game is marketing itself as a virtual tour of Rio de Jenerio – albeit with a lot more gang violence and bloodshed than you'd likely see on a tourist trip.The game re-creates, in 3D, 5 different neighborhoods, including the favelas, business district, beaches and jungle – all of which is fully rendered and ready for you to explore.
Along the way, your character can complete over 60 different missions, including killing corrupt politicians, protecting witnesses, delivering packages and – of course – stealing cars, planes, helicopters and tanks. According to Gangstar Rio's Wikipedia page, your character's name is Raul. He's trying to escape a mob group called the Assassinos. When his car is blown up, he has to get plastic surgery and he then takes on a new personality named "Angel." Angel is fully customizable but I'm guessing it'll cost you extra to unlock the numerous shirt, pants, hats and glasses. The game even has a soundtrack provided by artists like M.I.A.
Gangstar Rio: City of Saints has already been around on iOS for a while now, and has been quite successful there. The game has racked up thousands of five star reviews for both the iPhone and iPad versions.
Overall, the game looks quite graphically advanced by Android standards, and is probably well-worth the $7, even if the concept is ripping off a certain popular action game that begins with "Grand" and ends with "Auto." Hey, at least it's set in a more exotic locale.
Gameloft games tend to require a lot of data, so be sure you connect to the nearest WiFi network before playing. Happy carjacking!