Geared Game Now Available on Android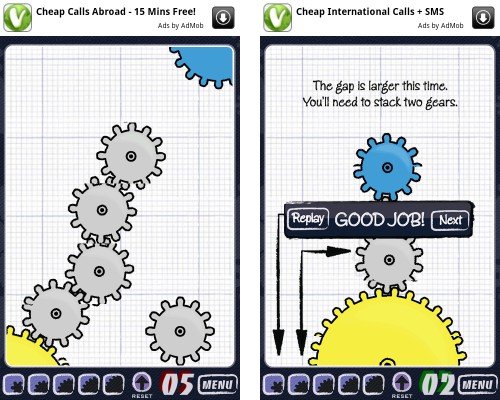 The minimalistic, addictive and strangely satisfying iPhone game Geared is now available on Android. The game features 150 levels of gear-connecting puzzles and is ad-supported, which means you won't have to pay to download it.
The point of the game is to power specific gears by dropping other gears into strategic position near them. Later levels require the gamer to power multiple gears and introduce areas that don't allow gears. Here's a video of the game in action:
What's really fun about this game is that there are multiple possible solutions for each challenge, allowing the gamer quite a high level of freedom. It's also really simple, intuitive and easy to use. A welcome addition to the Android Market!