Getty Museum Partners with Google, and "Goggles-Enables" Their Entire Permanent Collection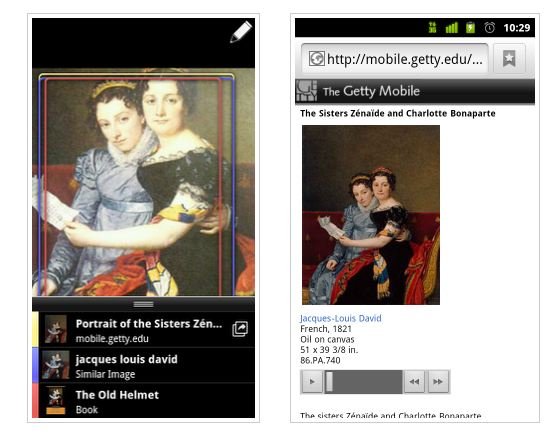 Don't let anyone tell you Google ain't got class. The company is now partnering with the J. Paul Getty Museum to scan their entire collection for use with Google Goggles. Now you can easily point, shoot, and access web-based information on the painting that's staring at you on the wall.
But the interactive art experience doesn't end there.
You can also read and hear commentary from artists, curators, conservators or the works of art themselves, such as the anthropomorphic voice of the pig in the Adoration of the Magi. If you want to take your art history lesson home with you, you can store a record of the art you captured by enabling Search History on your Android phone. In fact, anytime you stumble across a piece of art, whether it be a reproduction on a poster or a print in a book, you can take a photo with your phone and Goggles will recognize it and supply you with rich info.
Sounds Magi-cal. No word on whether Google will engage in similar projects in the future, but we sure hope so.