Gingerbread Coming to HTC Desire with Fewer Apps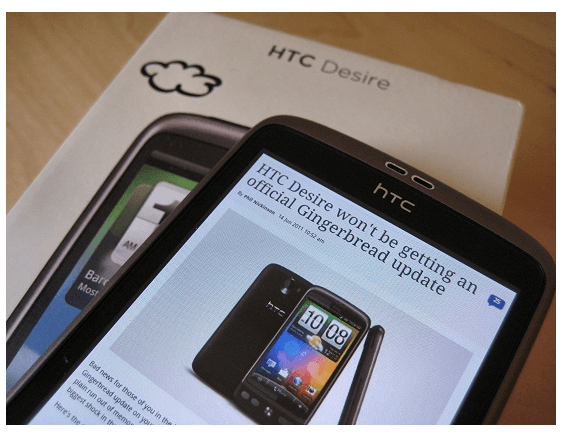 (Picture: Android Central)
If you were wondering how HTC will manage to fit Gingerbread software on the HTC Desire, your answer has come. HTC recently wrote on their Facebook page..
To resolve Desire's memory issue and enable the upgrade to Gingerbread, we will cut select apps from the release. Look for status updates starting next week. We apologize for any confusion.
With all the hoopla over whether or not the phone will receive Gingerbread, it's worth mentioning again just what the Gingerbread update will bring. Highlights of Android 2.3 include multiple camera access, gaming enhancements, improved power management and faster, more intuitive text input.
Now the question is, "which apps will be cut?" (How about we start with the crap carrier bloatware...)