Give Firefox For Tablets A Spin–"Nightly Builds" Now Available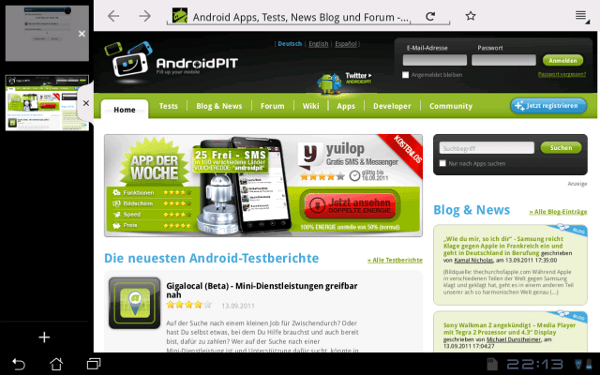 Firefox may be one of the powerhouses of PC browsing but to say it's failed to find its market in the mobile world would be an understatement. The first releases for the Android OS were complete messes but the developers of the PC favorite have been busy and even I have to admit I've warmed to Firefox's Android tablet distribution. Anyone else curious about the new tablet optimized version of Firefox for Android can get a better feel for the app in the following pictures.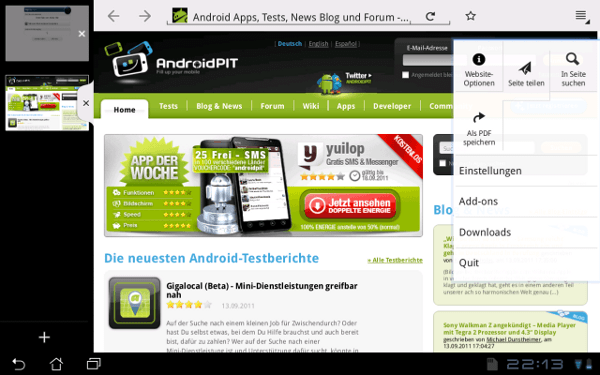 Mozilla has just release a "nightly build" version of their browser, which for those not in the know is equivalent to an Alpha version. In other words, it's more of a trail version or preview of what will be released when Firefox goes into full release. AndroidPIT was able to give the new nightly build a cursory glance and it wasn't half bad. The tab menu on the left-hand side of the screen made a good impression even thought there was no obvious way to hide it (a feature we'd really like to see)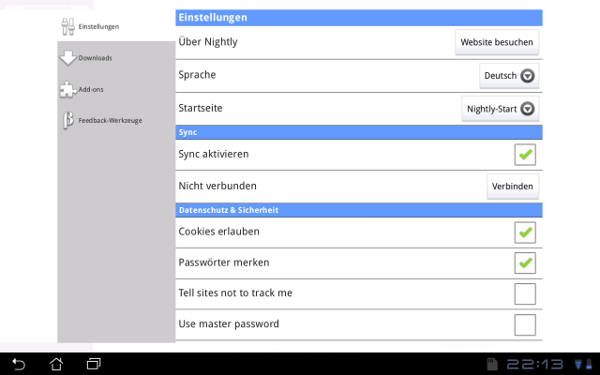 More information regarding the current "nightly build" can be found here.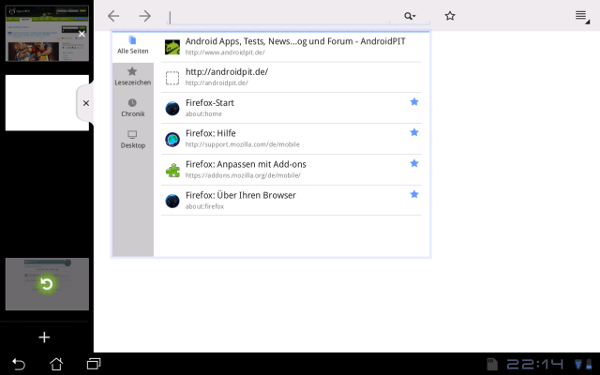 Related Firefox News: