 Give U.S. the Frickin' Galaxy S2 Already!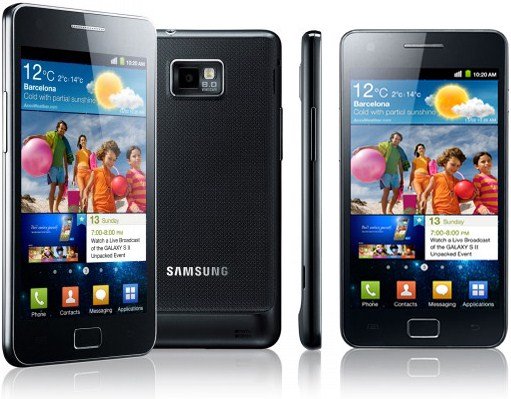 (The beautiful, elusive Galaxy S2)
The Samsung Galaxy S2 has sold more than 3 million phones in the last two months worldwide, so you'd think American carriers would be climbing over themselves to get their hands on it. But, strangely enough, you'd be wrong. It seems that one of the most talked-about and best-reviewed phones in all of Android Land is having a lot of trouble finding a single U.S. carrier for distribution.
Ridiculous? Totally. But according to Samsung executives that spoke to the Korean news source Chosunilbo, "Negotiations with American telecom companies have dragged on."
But Why?
Chocunilbo guesses that the reasons for the hold-up have something to do with strong competition from HTC and Motorola. They seem to think that carriers are choosing Sensations and Evos and Droids over the SGS2 due to phone quality. I don't think this is true. The Galaxy S2 is a strong enough competitor to hold up against any of the phones HTC and Motorola can dish out. If Chocunilbo read Engadget, they'd know just how favorably the phone stacks up against the competition.
Without being able to sit on on a board meeting at Verizon, all we can do is pontificate as to what the reasons might be for the massively long hold up. It could be that carriers want to differentiate themselves by creating different versions of the same SGS2. That's what happened with the original Samsung Galaxy S, leading to the Captivate, Epic, Fascinate and Vibrant. Or it could be that the carriers are afraid the Galaxy S2 won't work too well on their CDMA networks.
There's No Lack of Demand
I don't think there's any lack of demand for this phone, on either the carrier or customer side. I think it's precisely because of that demand that it's taking so long for this phone to be released. After all, if one carrier gets its hands on the phone before the rest, they'll likely see a huge boost in sales. But, rather than that happening, it seems all the carriers are squabbling about how to differentiate themselves. Users, on the other hand, won't care about slightly different firmware or different names. They just want the phone. Hopefully that'll happen soon.