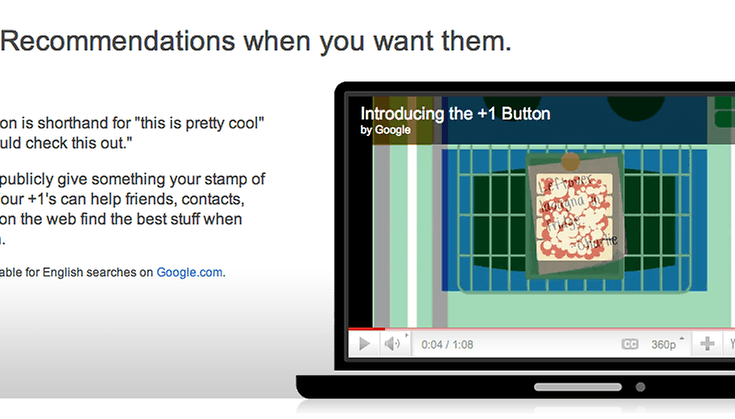 Google Adds +1 Recommendation Button to Android Market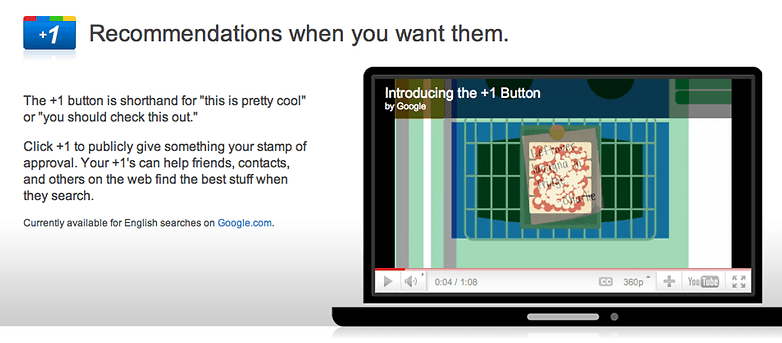 Google has a bit of a bad reputation when it comes to successfully launching their own social networking apps (think Wave) but it's going all-out in marketing the +1 as an antidote to Facebook's "like" button.
The +1 button – which you've probably seen popping up to the side of your search results – is shorthand for "this is pretty cool" or "you should check this out." With +1 you can see which one of your friends recommends a certain link. The button now spans across Google-owned properties like Blogger, YouTube and Product Search as well as partners like Best Buy, Nordstrom, Reuters and Bloomberg.
The addition of the +1 button is meant to improve Android Market discovery. The market already exceeds 200,000 applications and averages 1 billion app downloads every 60 days (!) Now users will be able to see which apps their friends like.
Would you be more willing to download something your friends downloaded? Are we all socially-wired to do such things?