Google And T-Mobile Live Blogging Event Online Now!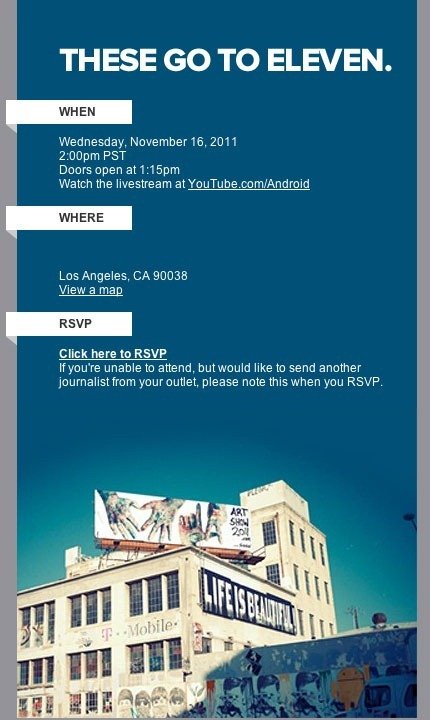 Google and T-Mobile have opened the doors on an event, where no one is quite sure what to expect. One thing is certain, it has something to do with music, that's why we're betting on a Google Music update. Others think it might just be the long awaited release of Chrome for Android.
23:52PM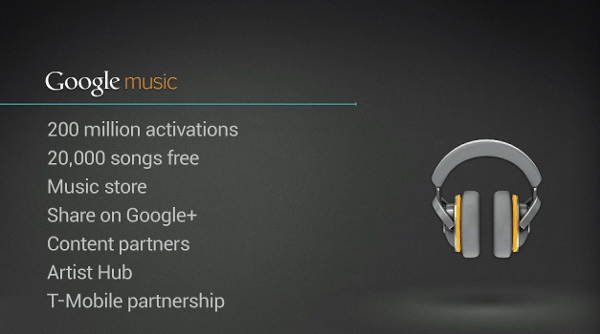 23:50PM That was it folks. All in all it does seem like an interesting service, a little too close to iTunes maybe, but still offering great chances for indy groups. That alone makes Google Music a service worth checking out.
23:50PM I knew there was a hook in the "sharing with friends option"- friends will get "a" free play not free acess to the song... I knew it sounded too good to be true.
23:47PM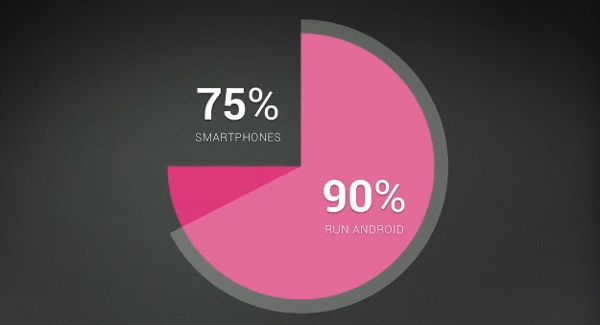 90% of all T-Mobile devices are Android phones. Not bad.
23:44PM T-Mobile customers can also pay for their songs with their phone bill.
23:42PM Each artist will also keep 70% of the profits.
23:42PM Heres a big change from the iTunes model. Each artist will get a page that they can form as they like. Think iTunes with a Facebook page for each artist. Not a bad idea especially with a possible youtube partnership.
23:39PM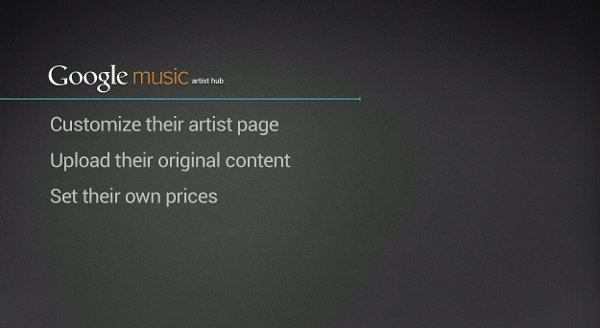 And Google Comes around at the top of the 9th: With the ability to self promote, this service is going to be huge among young artist trying to get their break in the music world.
23:37PM Alright this is cool: There is an Artist hub where artist can upload their music and set the price as they see fit. That means the artists have the control.
23:34PM Lots of free songs are in the offerings to get people started including the Stone (I dig) but Coldplay... really?
23:33PM While the studio heads love the new "revenue stream" is this really so revolutionary as they say ::cough itunes cough::
23:32PM In addition to the major lables, the hipsters out there should look forward to these indy lables.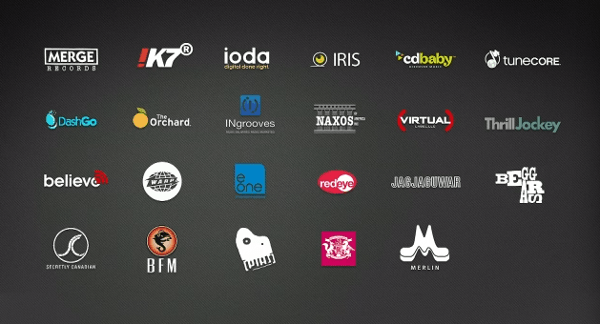 23:31PM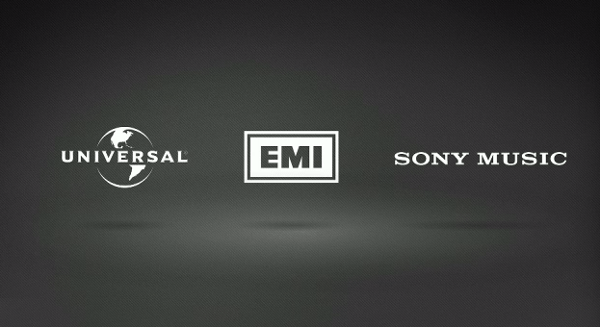 23:30PM Sharing and streaming music is cool but I still have the feeling that there could have been a bit more. Now the president of EMI music is taking the stage.
23:29PM That's it for features. Now its time to see who working with Google.
23:28PM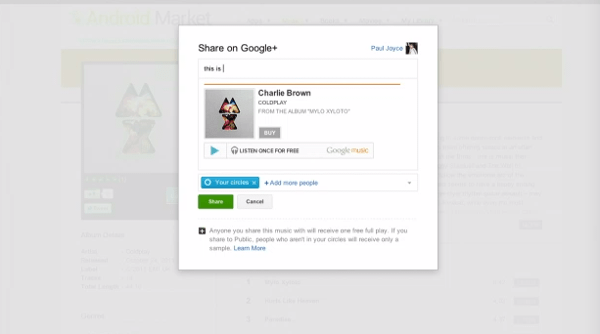 You can also share the music with your friend via Google+ who can then listen to it instantly and for free.
23:26PM While the servie is cool it's more then a little similar to what we've already seen from a certian fruit based company... Come on Google where's your USP?
23:25PM Graphically the online player is alright but it could still use a bit of shine. The Ice Cream Sandwich interface though still looks great.
23:24PM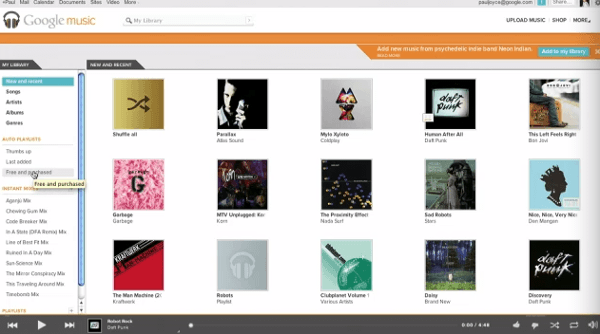 23:24PM There will be increased syncing between your collection and your profile and your friends choices so Google Music and suggest titles that fit your taste.
23:22PM Now shopping in the Android Market also includes music with access to a complete libary of 320 kbs MP3s.
23:20PM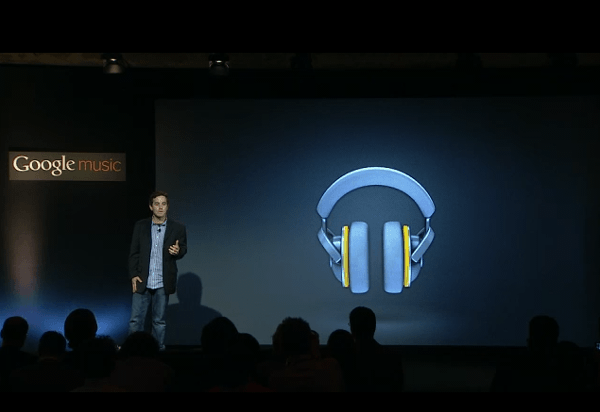 23:19PM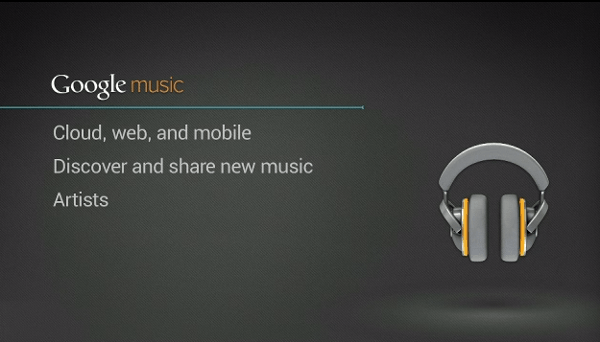 23:19PM There will be a client for both mac and window and once synced to your online account all songs in your libary can be streamed automatically to any device.
23:17PM The service will be US based first.... no world on an international relase.
23:16PM The could servie will be free... you can store and stream free up to 20,000 songs to any device world wide. No invitation. Free to all.
23:15PM Google Music looks to be an integrated cloud music service... taking advantage of the 200 Milion Android devices currently active!
23:13PM Jermy Rosenberg has taken the Stage head of digital content at Google
23:12PM Well after that trailer showing just about every music devie know to man... Google is here to talk about music
23:07PM It seems Google might be having a little technical difficulty... that's irony for you.
23:05PM I love the SpinalTap joke in the slogan, but what could they mean with "these"? Are we going to see a new Google Music service AND something else? A new device perhaps? Or Chrome as well?
23:02PM There were rumors that this might be the long awaited announcement of Chrome for Android but based on that logo... I'm guessing were going to be seeing something music related.
23:01PM The excitement is starting to mount. What will we be treated too today? It should be getting underway any second now...
No one knows for sure and that's what makes this event so exciting. As always, AndroidPIT will be bringing you all the latest with both a live video stream and a live blogging event for everyone who can't access the video stream. Here at AndroidPIT you won't miss a thing!