Google+ Android App Includes NFC Reader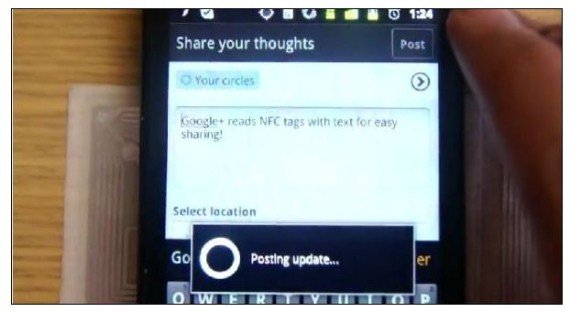 With NFC being the hottest thing since sliced bread, it's no wonder Google wanted to include an NFC component to their new Android Google+ app. The app, after scanning, asks you if you want to share the associated text with Google + or another relavent program. "Using NFC in this way could lead us into a group Huddle, check us in at a restaurant and share it with our circles or perhaps even add us into someone's circles or hangouts," writes Engadget.
Imagine trading profile information at the tap of the cell phone with another NFC-user. It'll be happening, and soon.
Sure this information is only relavent to the tiny sliver of folks who have both an NFC-capable phone and Google + membership, but I hope you understand why it's an exciting development, nonetheless. Whoever manages to best capitalize on NFC can expect great success.
Check out the video below for a very limited look at the app in action: