Google Creates Fancy Website to Lure Developers to Android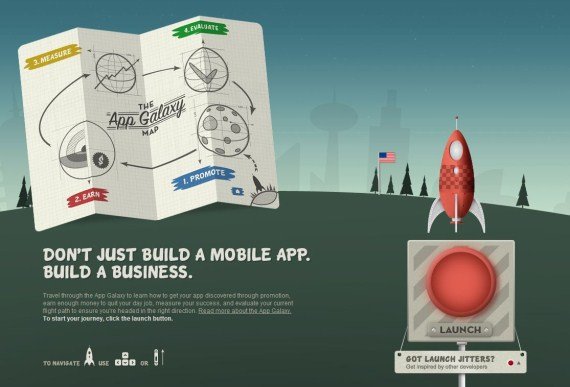 Thinking of creating a new app but in need of a bit of motivation? Google's created a sparkling new website aimed at inspiring app developers to create cool new apps. The site features a space ship that, after launching, flies through tutorials on how to market and price your app, create a relationship with potential customers and improve your market reach.
The website is clever and fun, and also features success stories by developers who've "made it," like Rovio's Peter Vesterbacka. Little known factoid: Angry Birds has been played 100 million minutes by users, which is comparable to the number of minutes the world population watches television. Just thought you should know.
Looking through the site, it's clear Google is trying to attract developers who may be put off a bit by the boring aesthetic of Android Market. Unlike the Market, the site is almost cinematic in scale, like a Pixar film.
Aside from Peter Vesterbacka, the site also features stories by Guillherme Schvartsman from Ant Smashers and Cameron Clayton from the Weather Channel.
It might contain some information you already know, but there's enough new stuff to warrant a click.