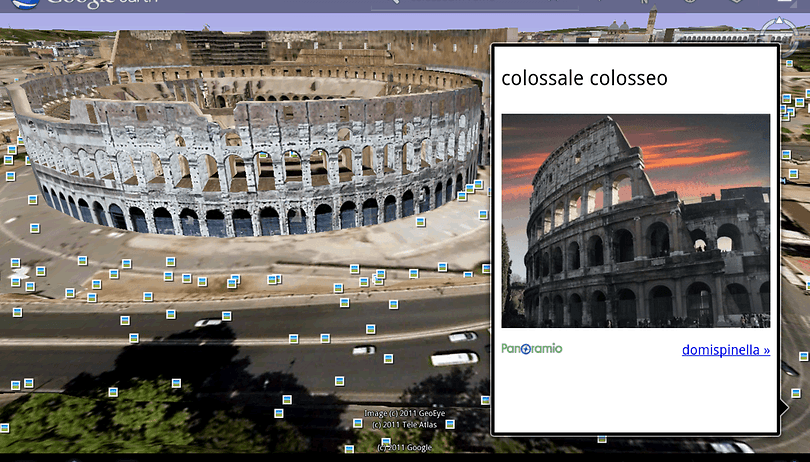 Google Earth Gets Upgrade for Honeycomb Devices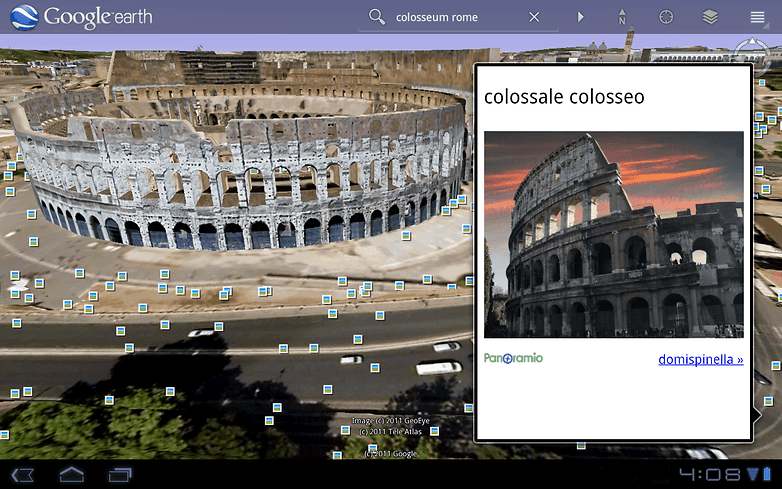 Google's popular Earth app, which allows users to fly around the world all Superman-like, is getting an Android-only update for Honeycomb devices. The new iteration of the app adds "fully-textured 3D buildings" to the 197 million searchable square miles, according to the Google Mobile blog. Due to the lack of aesthetically-pleasing apps for Honeycomb, we say this is quite good news indeed.
Since Honeycomb's screen is so nice and roomy, the app will be able to feature content pop-ups rather than menu pages. There will also be a new action bar up top, enabling easier access to search, as well as the option to "fly to your location" and layers such as Places, Panoramio photos, Wikipedia and 3D buildings.
I think we're most excited about the newly-textured 3D buildings and content pop-ups. The 3D function always looked so boxy and unattractive before (the colloseum above looks nice, but what's with all the plaquey white stuff? Couldn't they get the colors right?). It'll also be nice to see everything on one page, rather than having to deal with Earth's unsightly menu. Not to sound superficial and all, but with apps like this it's really the looks and user interface that matter most.
Let us know how the app looks on your Honeycomb device!