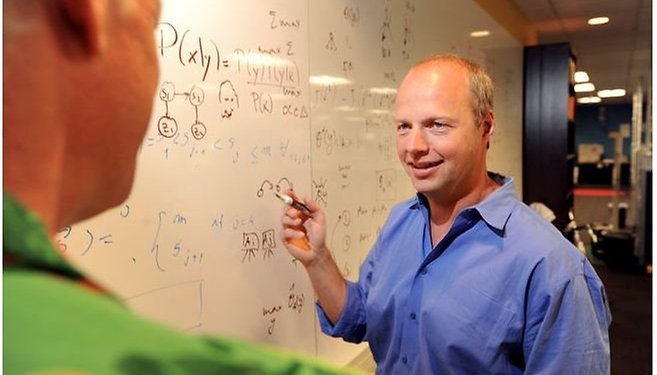 Google Employees Confirm Existence of Secret Robot Lab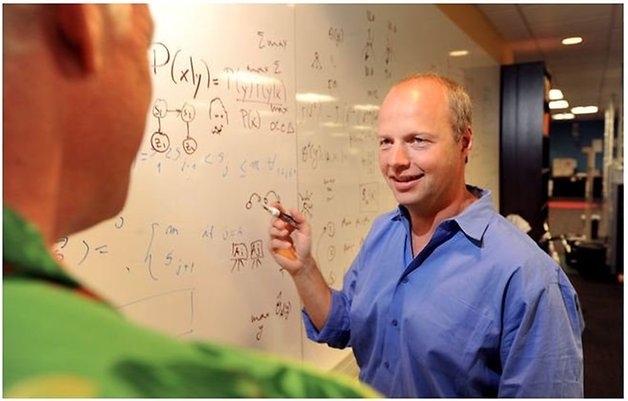 Sebastian Thrun, world-renowned robotics and artificial intelligence expert, is a leader at Google X.
Space elevators? Driverless vehicles? Empathetic robots? It seems Google has been cooking up a number of projects outside the realm of search and Android. According to the New York Times, a number of Google employees have confirmed both a secret laboratory at Google's Mountain View campus and a robot laboratory at a secret location outside the campus, staffed with world-renowned robotic and electrical engineers from Stanford, Microsoft, MIT and Carnegie Mellon.
What kind of special projects is Google working on? We've made a list:
A space elevator that could involve rocket-less space traval along a cable anchored to earth.
A refrigerator that can order you new food over the Internet.
Dinner plates that can communicate with social networks to tell your friends what you're eating.
Driverless cars which could show location-based ads to passengers as they zoom by local businesses.
Robots which could replace primary photographers for Google Street View
Various Internet-connected devices, including a coffee pot, garden planter or light bulb, all which could be used remotely.
And none of this even mentions the kind of robots Google might be creating with luminaries like Sebastian Thrun, one of the world's top robotics and artificial experts. Thrun teaches computer science at Stanford and invented the world's first driverless car.
Apparantly, the existence of this Laboratory X is making shareholders mighty nervous, even though Google maintains that they aren't banking on any of these "crazy projects" to make any money right now. But in the future? Well, I suppose that's anyone's guess.
I think it's pretty awesome just how inventive and forward-thinking Google has become and I can't wait to see what comes out of Laboratory X. I'm guessing we'll see those Internet-enabled refrigerators first...