Google Gets Slapped In the Face, Fined $500 Million For Canadian Medical Ads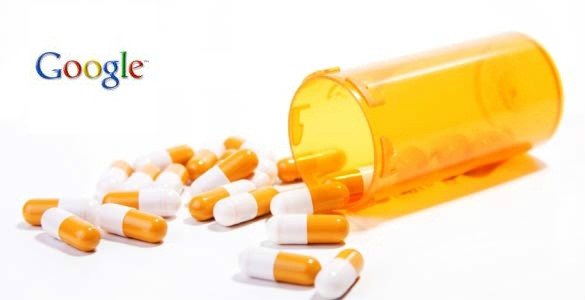 The US government may be on the brink of bankruptcy and total chaos, but the Justice Department is still going after big companies for engaging in illegal activity. This time around Google is feeling the cold clammy hands of the law. And no, it's not for any of the obvious reasons one might think of. Google isn't being investigated on allegations of monopolizing the Internet. It's being punished for providing ad space for Canadian pharmacies selling prescriptions to American customers. There's nothing the US government hates more than American companies getting to close and cozy with their Canadian neighbors to the north.
Any Google user (which compromises 99.9% of the population) has probably noticed the ads for cheap prescription drugs on the side of their Google searches and Gmail inboxes. Although these ads are hardly noticeable, they just happen to be highly illegal according to American law. In fact, American laws concerning prescription drugs are so draconian that their import from abroad is virtually completely banned. At the same time, Canadians pay up to 85% less for the same prescriptions drugs than Americans do. So since the US Justice Department does not the power to go after Canadian pharmacies it decided to clamp down on their biggest partner: Google ads.
Now Google has to fork over $500 million (the equivalent of what they've earned over the years from Canadian pharmaceutical ads) to the US government and it's doing so without much of a fight. In picking which battles to fight, Google has decided to let this one go and the company has openly admitted its fault.
In the end, Google has been selected as a scape-goat for a much larger network of online prescription drugs sellers based in Canada that the US Food and Drug Administration classifies as "illegal traffickers". And until the US Government reverses its policy of supporting American pharmaceutical companies and their exuberant prices (one of Obama's initial campaign promises), Canadian pharmacies better keep a low profile south of their border.
As for Google, this scandal is a drop in the bucket and will have little affect on their business and reputation. Other more dangerous investigations are, however, in the pipeline concerning Google's monopoly over the Internet and other murky business dealings.