Google Goggles Update Perfects Picture-to-Text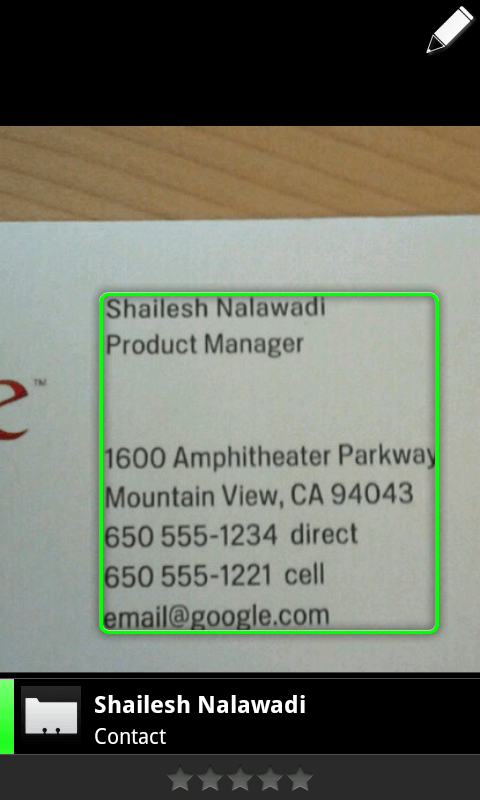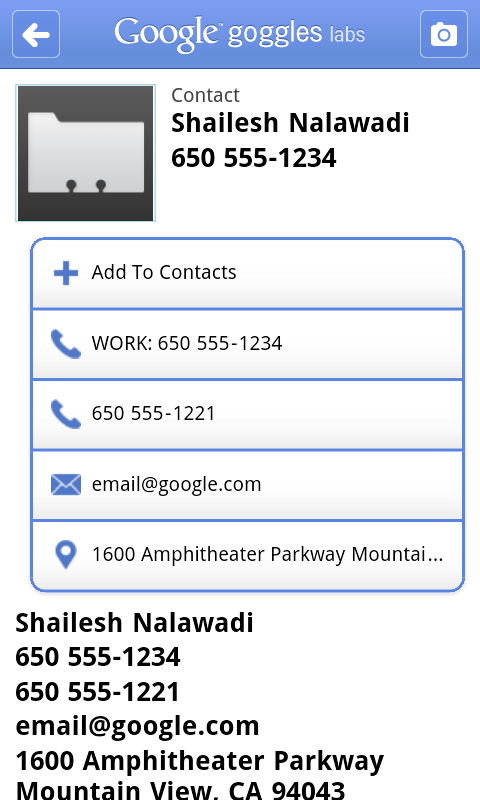 (Line by line, Google's Goggles easily converts business cards into digital contacts)
We were less than pleased with Google Goggle's previous picture-to-text feature, which often produced garbled texts, but Google seems to have improved their text recognition software in a recent update for the app.
Goggles, which uses image recognition technology to recognize objects and return relevant search results, now has improved business card recognition that can easily convert a colleague's business card into a digital contact. When we tested it, the feature worked flawlessly, scanning the card with precision and allowing us to easily add the contact to our address book. Wundebar!
The other new Goggle features are also incredibly handy. You can save searches, add notes, and even use Goggles to solve your Sudoku puzzles. Perhaps most helpful for those stuck with spotty WiFi, the app can save the business card information for uploading later when there is a better internet connection. Awesome. We love.