Google Just Uploaded a Bunch of YouTube Videos to Their Galaxy Nexus Page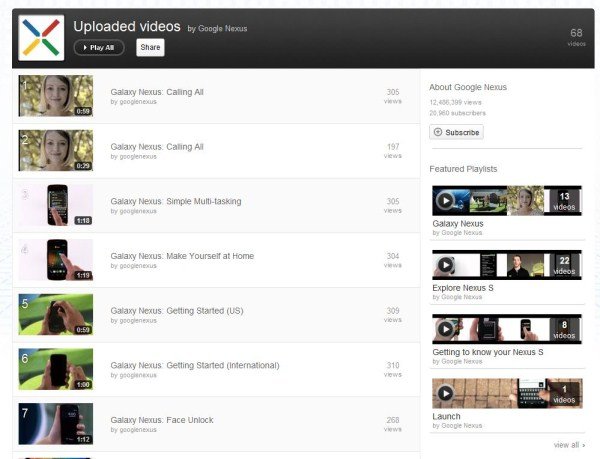 Google has uploaded a bunch of new videos detailing new features of the Galaxy Nexus to their YouTube account. The videos include tutorials for multi-tasking and Android Beam, customizing your Favorites Tray, creating a folder, setting up Face Unlock, changing the wallpaper and taking a panoramic photo. There also seems to be two commercials for the Galaxy Nexus up top which read "Calling All."
The fact that there's a video called "Getting Started" with both international and U.S. versions might fuel rumors that a Galaxy Nexus U.S. launch is imminent. Certainly it seems Google wants to launch this phone soon. While we already know a bunch about the panoramic function and Face Unlock, I haven't seen too much about how to customize the "favorites tray" or create a folder.
Take a look at the videos by clicking the source link below...
This article has been updated since its original publication. The videos are now up and running just fine.