 Google Maps Now Allows You to Explore Great Indoors, Upload Your Own Floor Plan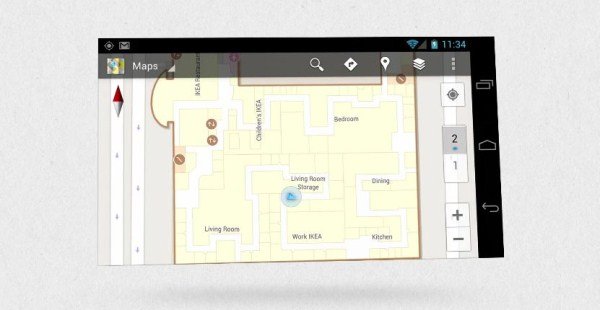 Google just released a new update to their Maps app that allows users to navigate the inside of buildings, allowing you to easily find the nearest bathroom at the airport, the lighting section at the Home Depot or the ladies section at the nearest Macy's department stores.
So far, Google's Indoor Mapping launch includes...
18 U.S. Airports, including some of the biggies like Chicago O'Haire, Hartsfield -Jackson Atlata International Airport and San Francisco International Airport.
Mall of America, IKEA, the Home Depot, select Macy's and Bloomingdale's.

At airports, you can find your departing gate, coffee joints, nearest restroom or giftshop. I can see this feature being incredibly helpful if you're late for a flight and wondering whether to buy food now or at the gate. Also, some airports lack "you are here" maps that can actually show you where to go. If your gate number changes, you can find the new gate easily on your phone.
Mapping IKEA, I think, may be less helpful to the average consumer. IKEA has so many maps and arrows alerting you where to go that having a map on your phone may be superflous.
Still, it's the promise of this technology that excites us. Google is making it really easy for business owners to submit their own floor plans by uploading pictures, blueprints and directories to Google's servers. Once submited, the floor plans are immediately available to anyone using Google Maps for Android.
Here's what it looks like when you try to upload a floor plan to Google (you can find a link to this function by clicking on the Google Blog source listed at the bottom of this post):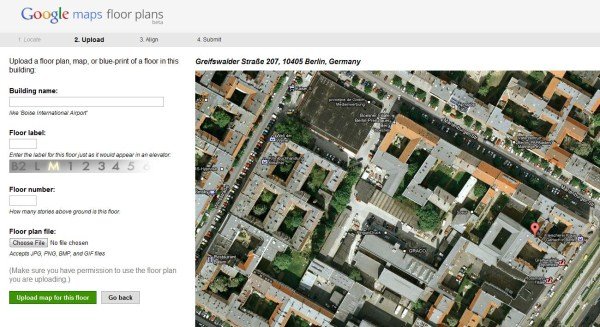 It seems incredibly simple (now if only we could get our hands on our building's blueprints!)
I believe it'll only be a matter of time before the insides of most businesses are easy to navigate on your phone! What would you like to see next: national park hiking maps? Bike trails? Campsites? Let us know below!