Google Maps Update Brings Offline Navigation to the Mix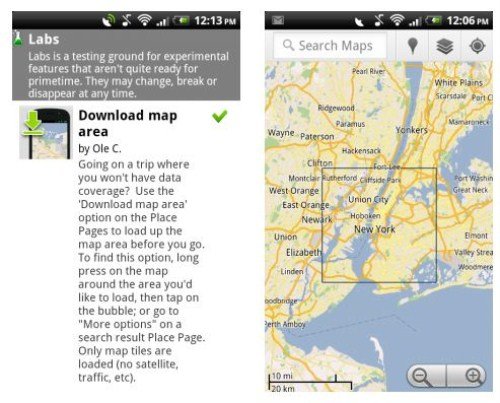 If you're one of those folks who live in an area with a spotty internet connection, or if you've got a very basic data plan and hate seeing Google Maps gobble up your plan, the new Maps update is truly a godsend. Now you can download map data directly to your phone for easy access anytime.
Simply download the update, click on the "Settings" button and choose "More." Click on "Labs" and check the option "Download Map Area." Now, go back to the map of your area and simply hold down on a place within that map (like, say, your house). A little icon will pop up telling you the address. Click on the arrow button next to the address and you'll be taken to a menu. Simply click "download map area" and the app will download all map data within a 10 mile-radius. Cool, huh?
With Maps available anywhere, under any data circumstances, you'll have to come up with a better excuse as to why you're late.