 Google Maps for Android Update Adds Photo Uploads for Places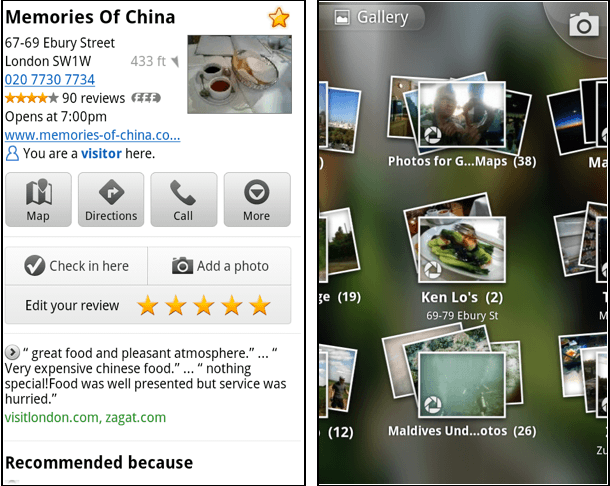 Google has released an update to their Maps Android apps that allows you to easily upload a photo for a place as well as check in or out on the go. The photo upload feature is kind of like a crowd-sourced Flickr account, and will make it easier for other users to get a look at a Place before going. Who knows, maybe your picture will even be chosen as the profile picture for that page.
If you want to delete any photos you've contributed to Places, you can manage uploaded photos in the "Photos for Google Maps" album on your Picasa account (like in the picture above).
Google is also looking to expand the number of Places they have in their database. To this end, the company is making it easier to add a new Place to check into if one isn't yet available. You'll now see an "Add place" option at the bottom of suggested places. Simply select that option and you can add a new Place.
Not exactly an earth-shattering update, but it's nice that Google continues to tweak some of their most popular features to make them even user-friendlier.