Google Maps Ventures Inside Obama's White House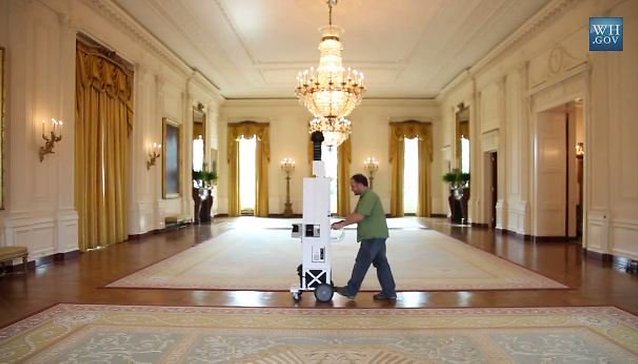 Google Maps' Street View now allows you to explore the inside of the White House. The Google Art project – which provides access to thousands of very high-resolution photos of museum paintings – has teamed up with Google Maps on a project that allows anyone in the world to take a 360-degree tour of this historic landmark and tourist hotspot. Just by logging into Google Maps and clicking on the White House, you can get the same tour as the public right on your Android device.
Michelle Obama has even recorded an introduction to the new feature, calling the White House "the people's house" meant for anyone to be able to tour. "After all," Michelle Obama says in the video, "this is your house, too."
This is not the first time Google Street View has ventured into exotic territory. The Google service has also charted little-known trails in the Amazon and attached their camera to the caboose of one of the world's most beautiful railways, in Switzerland. But we're guessing this peek inside the White House is going to generate far more buzz than any of their previous jaunts. It's a great PR move for the Obama White House, making the current administration appear more transparant.
That said, I wonder if they'll repeat the process when the next president moves in. Don't they get to pick their own interior decor?
Below, find Google and Michelle Obama's introductions to the new project!