 Google Offers Now on Android Market, Groupon Weeps Silently in a Corner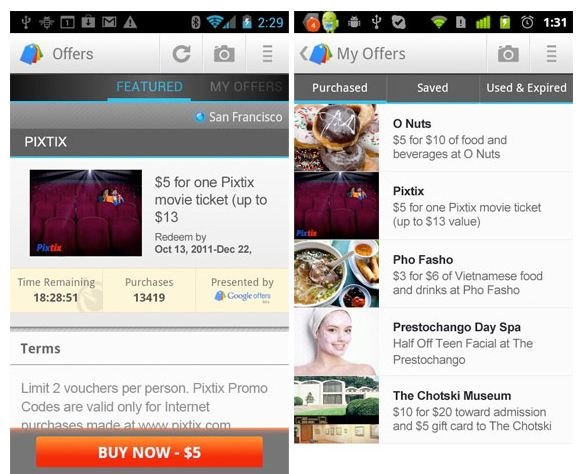 Google Offers, the Goog's alternative to Groupon, now has its own app on Android Market. The app can help you locate the greatest deal near you, then all you have to do is purchase the deal through the app, walk to the business of your choice and show them the virtual coupon for insta-savings! NFC is not required, but you will need to find an employee who knows what the hell is going on.
So far, the service is available in most major American cities so international users won't have much use for it (like, at all). Deals range from cruises to spa treatments to deals on outdoor equipment. Everything, really. To snatch the app, head over to this page.