Google Play Now Offering 24x7 Phone Support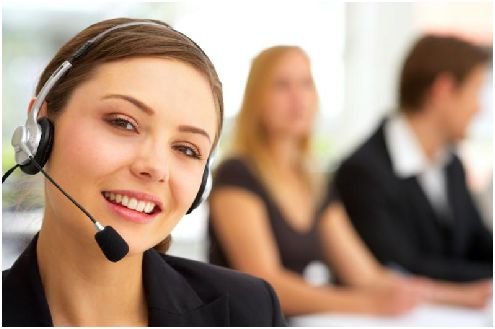 Customer service has arrived at Google Play! No, this is not an April Fools post. Folks in Australia, Canada, the UK and the U.S. can now communicate with a Google Play representative 24 hours a day, 7 days a week! "WHAT?!" YES. There are actual literal humans at Google and they want to to talk to you!
The new customer service form looks like this. You simply fill it out, being sure to include your particular issue, and a customer care representative will call you back within minutes: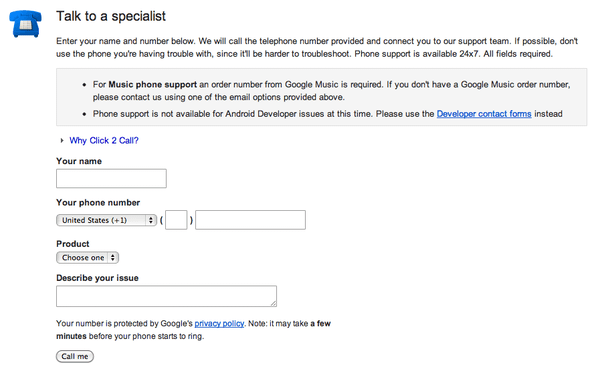 This is a radical departure from Google Play's previous customer service options (ie, they didn't really have any) and a huge step in the right direction for Google. In the past, if you were having issues with Google Play, you'd have to complain about it in a forum or hound the company with endless e-mails before receiving a response.
According to folks who've used the service, the customer care representative usually calls back within 10 minutes of filling out the form, and is a REAL HUMAN. Not a machine. Amazing, no? I cannot believe Google now provides real customer service. Seriously: pinch me.
Update: Here's a link to the customer service page (but remember, it only works for residents of Australia, Canada, UK and U.S.)