Google Says It's Working on "Ghost Volume Bug" Fix, Claims There Isn't a Galaxy Nexus Hardware Problem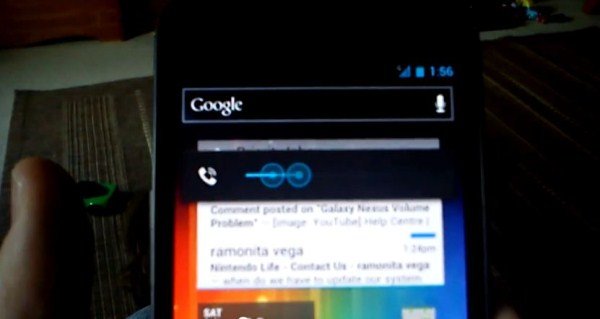 Quite a fuss has been made over the "ghost volume" bug on the Galaxy Nexus, in which the volume on the phone mysteriously lowers mid-call. It's been discovered that the issue seems to have something to do with the use of 2G signals, specifically the use of a 900 MHz frequency used by many European carriers.
Now, Android PR has released a promising response to Android Police:
We are aware of the volume issue and have developed a fix. We will update devices as soon as possible.
We don't know when the fix will be available yet, but the language Android PR is using here suggests that the issue is not hardware-related, which leads us all to breathe a collective sigh of relief. With no hardware issues to speak of, Vodafone should be able to release the phone across the UK in the coming days without worry of a mass recall. Additionally, an official update should roll out soon which prevents the issue from occuring in the first place. Hooray for all!
Related:
[Updated with Video] Galaxy Nexus "Volume Ghost" Bug Threatens Global Release