Google Who? Why Even Larry Page Refuses To Use Google+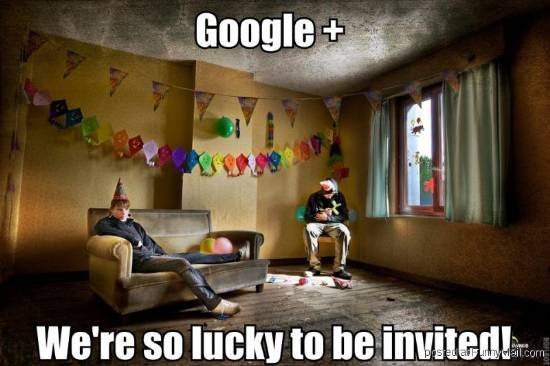 People should just admit it already: Google+ has taken an epic nosedive since its launch back in June. Based on the latest stats, the number of posts posted per day has droped by over 40%. Hardly a surprise given the fact that we already knew that most Google+ users were actually non-active and in no way engaged with the social network. To top things off, Google's head honcho - Larry Page - has stopped +'ing for weeks now. It seems as if executives within the Google company are jumping ship and letting their latest pet project live out a slow and painful death.
After the initial momentum and traction Google+ had gained in the very beginning, the novelty of the web's newest social network wore off quicker than anyone could've expected. Virtually all of us had more or less the same experience with Google+: a couple hours of playing around with circles, waiting for activity to appear, getting frustrated and going back to our comfortable Facebook homes in the end.
As much as everyone loves to sling dirt at Facebook (myself included from time to time), a lot of bloggers and observers exponentially overestimated the influence of Google+. What appeared like a viable and potentially mega-successful project has turned into, well, a total disaster. Some have blamed Google's "real-name policy" which forces users to reveal their actual identity - something Internet users are usually reluctant to do. Others have simply pointed to the fact that Facebook is simply "too big to fail" as American politicians usually say in their professional jargon.
It is becoming increasingly clear that a company specialized in selling ads should not use the same frame of mind to create a brand-new social network. While everyone is busy tweeting and wasting their lives on Facebook, Google+ remains the Sahara Desert of the Internet - beautiful yet desolate.