Google Quadruples Their Advertising Budget – Here Are Our Fave Ads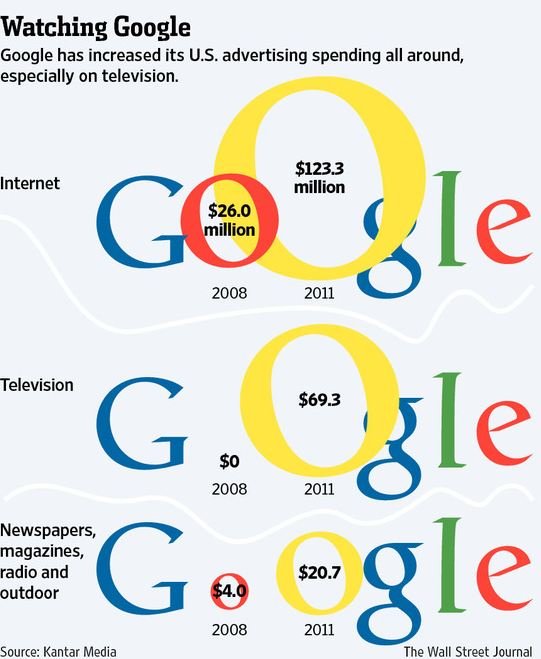 Google advertising has quadrupled their budget over the past year, spending a whopping $213 million to advertise their own products in the U.S., compared to $56 million in 2010. Google used to let their products speak for themselves, and were reluctant to advertise their search business, but since the company has expanded into social networking, they've also been spending more money trying to lure folks into using their new products.
Google still doesn't create the kind of iconic advertising as Apple, although there have been a few ads over the past year that have definitely hit their mark. I must say I liked the Google Chrome Ads featuring Lady Gaga and Dan Savage's It Gets Better Project. You have to admit that the Muppets Google+ commercial was pretty great, too. The Galaxy Nexus commercial, featuring a boy trying to break into his father's Galaxy Nexus using Face Unlock, was cute, but didn't really show why someone should by the Nexus over the iPhone.
As the Wall Street Journal points out, it's a bit ironic for the world's largest online advertising firm to advertise their products on television. For years and years, Google has been attempting to lure advertisers into the online realm, but they're now spending a large amount of money (69.3 million) advertising on TV. The Google+ ad, for example, ran during the Academy Awards show in February.
A while back, we created a list of our favorite Google ads. I'd like to add a few more below; I think those "Google Search Stories" are especially brilliant. What are your favorite Google ads? Do you think the company does a good job advertising its services to prospective customers? How would you advertise if you were Google? I'm interested to know...
More favorite Google ads:
Google+ and the Muppets
Google Search Stories: Parisian Love
Google Chrome: Dear Sofie