Google's New Cloud Storage Service (Drive) Spotted In The Wild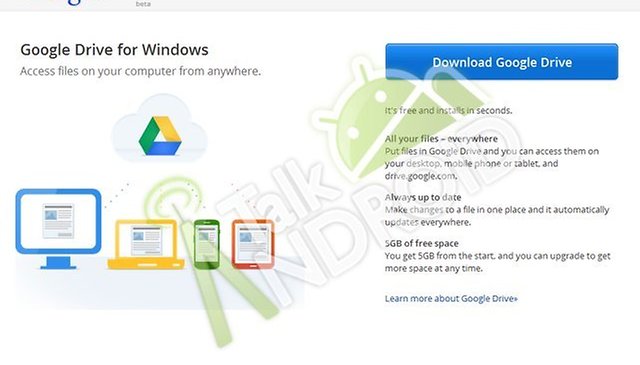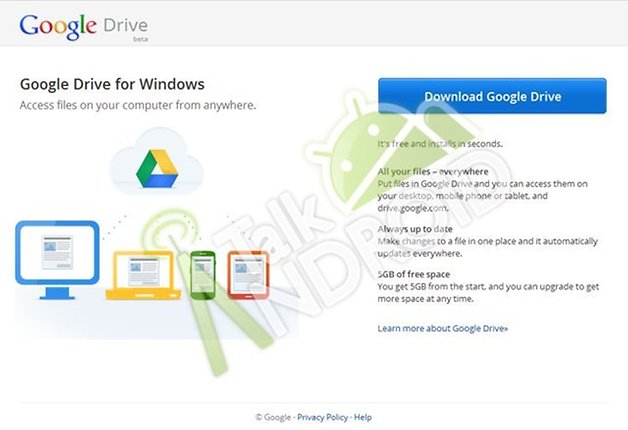 Back in February we reported on a new Google Cloud service dubbed "Drive" or "GDrive" that could be seeing a release in the coming months, and that they would be looking to compete directly with Dropbox and iCloud directly. Well apparently the Big G is closer than we think, as a screenshot of the new service was spotted at Talkandroid.com. From the looks of things, it appears that the new service will has an app for desktop, phones, and tablet devices.
Details are still scarce, but as you can see from the screenshot above, it looks like users will receive 5 gigs of free space from the start with an option to upgrade when needed. Asides from that, it looks to be more or less another Dropbox, Box, iCloud, ect that will allow you to store and update wherever you are.
As Google are attempting to go toe to toe with Amazon and Apple in terms of media, a cloud service with their own branding certainly makes sense, and I for one would welcome its arrival to provide an even easier way to sync my phone and tablet. Whether or not it will have features that make it stand out far from other cloud based services is yet to be seen, but I have a feeling that Google has something up its sleeve.
Rumors are still circulating that we could see a release as early as next month, but we still don't have official details on a launch date for the service or on pricing for additional storage. One Geekwire reader is stating that the service has already been activated in his Google account, so we're expecting to get some more solid information soon. We'll be sure to keep you posted with details as they come in.
Picture credits: Ubergizmo