Google's Eric Schmidt Weighs in on the Whole HTC Patent Debaucle: "We'll Make Sure They Don't Lose"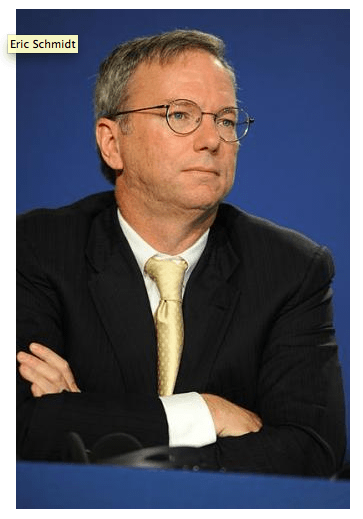 Eric Schmidt chaired an event in Tokyo yesterday called Google Mobile Revolution and he focused on Android's potential growth in Asian markets. He also had some fighting words to say about Apple's litigation against HTC. Concering Android growth, the former CEO said:
"Every month, China and India are adding 10 million mobile subscribers and we expect to see amazing growth in markets with lower penetration rates such as Indonesia and the Philippines."
Then, of course, someone asked Schmidt about patent issues, which Google hasn't really discussed so far. Last Friday, a judge ruled that HTC had infringed upon two of Apple's patents – and it doesn't look like it'll be so easy for the company to comply with the judge's orders without losing a lot of money and / or potential customers. Schmidt had this to say:
"We have seen an explosion of Android devices entering the market and, because of our successes, competitors are responding with lawsuits as they cannot respond through innovations. I'm not too worried about this."
That reaction is similar to HTC's initial reaction ("Why not try innovating instead of suing?") but it doesn't address the heart of the matter: unless HTC comes up with a workaround, it'll either have to pay royalties to Apple for every HTC that it ships to the U.S. or comply with an embargo. Unless, of course, it wins an appeal.
Schmidt also hinted that Google would be helping HTC with legal fees.
"We'll make sure they don't lose."
Hopefully HTC will win its appeal. Otherwise, things don't look so good.