Google's New Music Service To Present Both Artist And Fans With A Backstage Pass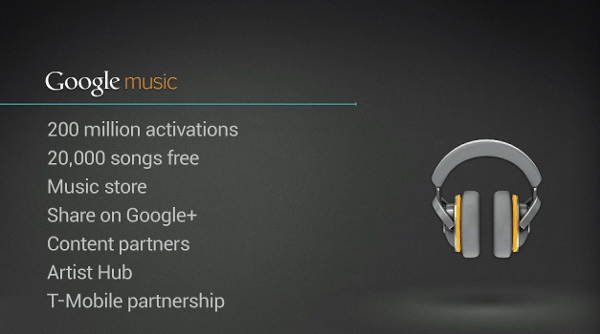 While fans the the Chrome browser might be a little dissapointed that their BFF still hasn't shown its face on the Android OS, for the rest of us there is something to get excited about. iTunes.... errr... I mean Google Music is finally here! Now the Android community will have its very own streaming music service and while some (like me) my be inclined to make a pair of iTunes jokes, Google's answer to the popular Apple music platform is funtional and give creatives more control over their products then ever before. In shot, it's a streaming music service like those you know and love but this time, it's you who are truly in control.
Google Music first when live this summer and met with much acclaim from those lucky beta testers, who got access to Google's cloud-based music service. Now, the service is going national (at least in the US) and here's what users can expect:
Streaming access to 20,000 songs on any device
Shared access to friends music collections
Integrated access via Android market, a web-based player and Android App
Access to free content, including concert recordings from groups like The Rolling Stones, Shakira and Coldplay

But where Google Music departs from the conventional iTunes profile is in its offerings for artist. Google Music will give each individual musician a customizable page where they can set both the design and the price of their music. They will also have the ability to communicate directly with fans can keep 70% of all profits made. While there is a nominal registration fee, this will give budding artists the ability to be heard with out a label contract.
If you're interested in finding out more about Google Music check out the Google Music Launch Page.