Google to Launch Online Music Player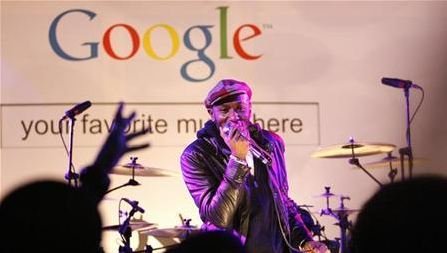 Google is expected to reveal its cloud-based music service later today but the service's prospects look a little bit, well, cloudy.
Called Music Beta by Google, the service will initially be available on an invite-only basis to those in the U.S. Users will be able to upload their own music library to a personal online storage locker, where they can stream and download files from Internet-connected devices. Google is limiting the number of songs that can be uploaded to the music locker to 20,000. The service will be free in beta, and the company wouldn't comment on what future pricing options might be planned.
Clearly, this wasn't the player Google originally intended. Zahavah Levine said as much as she described the frustrating process of attempting to secure the rights from major labels in an interview with Billboard last night.
"We've been in negotiations with the industry for a different set of features, with mixed results," she said to Billboard. "[But] a couple of major labels were less focused on innovation and more on demanding unreasonable and unsustainable business terms."
But the new service is not without its charms. Audio quality for streaming files will be as high as 320kbps if the device and network supports it. Playlists can also be easily synched across devices and the service will analyze the song's characteristsics (not just metadata) to pull in similar songs from the users' music library, a là Pandora.
This won't be the cloud to rain on Apple's parade, but there might be a silver-lining. Perhaps Google will bring in enough users to make Android synonymous with portable music. At the very least, they'll provide a formidable opponent to Amazon's Cloud.