GotYa! for Android Uses Front-Facing Camera to Take Photo of Phone Thieves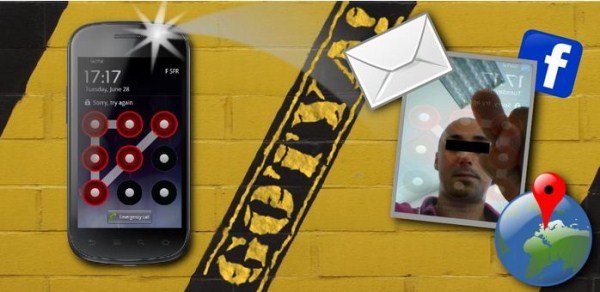 Let's say someone steals your brand-new $600 smartphone. Using Google Latitude or WaveSecure or some other securtiy app from Android, you might be able to track the location of your phone after it's been stolen. But what happens when you've pinpointed the location to one building on Google Maps? How can you actually find the person who stole your phone without knowing what he or she looks like?
It's pesky little problems like this which make phone tracking apps not as fail-proof as we'd like. But now a new app for Android called "Got Ya" promises to bring phone thieves out of the shadows. Got Ya uses the front-facing camera on your phone to silently snap a picture of the phone theif, then acquires the location of your device and forms a Google maps link, sending it with the timestamped picture to your email or Facebook account.
From the app description on Android Market:
GotYa! can be controlled through simple remote SMS commands, for example, you can :
- Lock/Unlock your device
- Request a location
- Request a callback
- Play an alarm sound (even if muted)
- Be notified on SIM change
The best part? It's only $1.99! Download the app here.