HP Exec: TouchPad Might Not Be Dead After All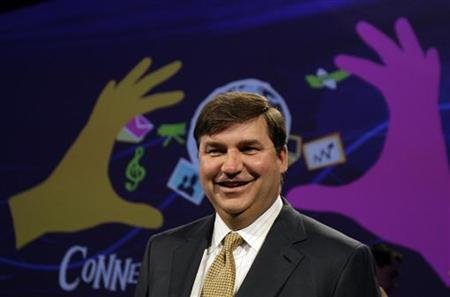 Was HP's knee-jerk cancellation of its fail TouchPad line of Tablet PCs a PR gag? I won't go so far as to say it was but, when initial sales failed to impress HP's cancellation of the line and a deep discount generated enough hype to clear store shelves of the now $99 webOS device almost over night. The enthusiasm even sprung over to the Android community with video surfacing purporting to show a ported version of Android 2.3 running on the HP Tablet and the DroidTouch project announcing a legitimate effort to bring Honeycomb to the Touchpad. With that kind of press it seems only natural to assume that HP would take notice.
In a recent interview with Reuters HP's head of Personal Systems Group, Todd Bradley, hinted that we may not have seen the last of the failed tablet PC. Addressing the future of HP developments he stated "Tablet computing is a segment of the market that's relevant, absolutely" without elaborating. While not much to go on it does seem to indicate that HP hasn't washed it hands of the TouchPad just yet. HP's board is supposedly debating, whether or not it should spin off it's PC arm into an independent company and using the hype generated by the recent run on TouchPads would make sense from a marketing perspective. While it is still to early to tell, it is an interesting possibility for the future tablet PC market.
Android users should special notice. According to their own admission HP is divorcing itself from webOS. After the warm welcome droid users gave HP, when they discounted their TouchPad two weeks ago, it only seems logical that execs would give Google's mobile OS a good look when planing any future mobile products.