HTC Board Members Attacked by Giant Dildos in Crazy Taiwanese HTC Vivid Parody (And Oops, My Brain Just Broke)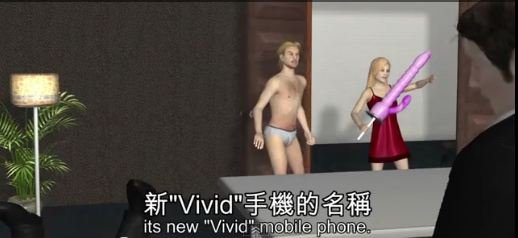 When it comes to kitsch, you just can't beat the Taiwanese video producers NMA TV. With their over-the-top sense of humor, they manage to take any subject and make it totally bizarre. Double that rule when the topic at hand is bizarre already.
Last time we caught up with NMA TV, they had created a tribute video to Steve Jobs in which the founder of Apple takes a hit of ecstacy and gives birth to a computer. Now they've created an equally weird video about the HTC Vivid being sued by a porno company of the same name. Watch below:
I like the overly-literal interpretation of the word "leak." And the fact that I just watched a video in which HTC board members were attacked by a giant pink dildo. Also: my brain hurts. Does yours as well?