HTC EVO 3D Review Round-Up: "Oh My God Make it Stop Hurting"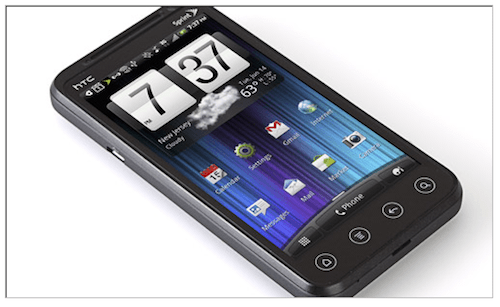 Reviews are pouring in for the EVO 3D, and they're mixed, to put it lightly.
In the market for a phone that's similar to the Sensation but with less battery life, a gimmicky 3D screen and arguably a worse camera? That's how the EVO 3D has been pegged by a few of the biggest tech websites.
Gizmodo's headline, "Oh My God Make it Stop Hurting," referred to the EVO 3D's supposedly naseau-inducing 3D screen, while Engadget lamented the 2D camera quality -- which is apparently worse than that of the original EVO 4G.
But, yes, other sites were more forgiving. Laptop Magazine Editor-in-Chief Mark Spoonauer called the EVO 3D's screen "a nice conversation starter," while "This is My Next" writer Ross Miller wrote, "There's something quite compelling, just a few degrees above novelty of being able to snap a 3D photo of your friends and show them, right then, without any peripheral headwear.
Apparently, the 3D function only really shines when tilted a certain way. Is it perfect? No. Worth it? Depends on what you're looking for. Frankly, we don't think we can judge these things until we're actually staring at the phone in the palm of our hands. 3D is one of those ineffable things that has to be seen to be believed. From what it sounds like, the 3D functions on the EVO are similar to looking through the lenses of a retro ViewMaster than watching a sophisticated 3D thriller in a theater. But we're not sure yet, so don't take our word for it!
To check out Engadget's review, which seems to be the most extensive, check out the link below. And if you've happened to play around with the EVO 3D, let us know your thoughts!