 HTC Evo 3D- $200 on Contract at Radio Shack, Just $100 with a Trade-In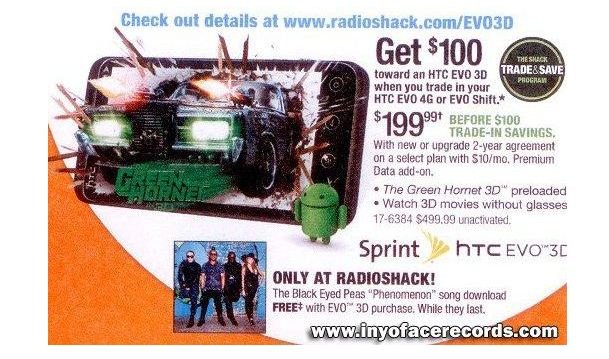 Radio Shack has released their price for the new Evo 3D and you have to see it to believe it.
Evo 3D will be available on-contract for $200 -- unless you're trading in your Evo 4G or Evo Shift 4G, in which case you'll get a $100 rebate!
So, on the day the Evo 3D is released, you can walk into Radio Shack, hand the man behind the counter your old phone, and walk out of there with one of the most buzzed-about phones for the pathetic price of $100.
Off-contract pricing is also comparably affordable at $500. Unfortunately, we don't know when the phones will be available yet.
Is this an offer you can't resist?