[Rant] ICS for HTC Sense: Damn Is This a Boring, Outdated Interface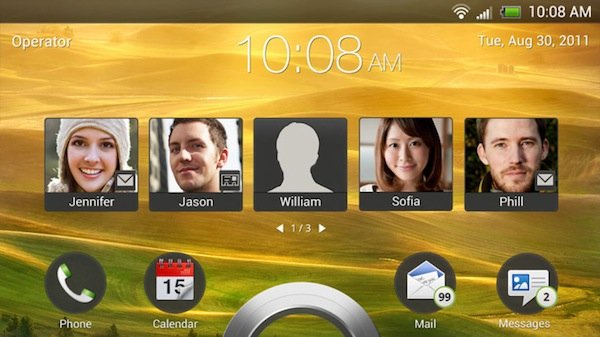 We've talked a lot about how HTC has NOT been creating very innovative devices over the past six months, and the reveal of HTC's Sense 4.0 skin only confirms this. We've now received a number of screenshots of what the interface will look like on HTC's newest phones and we have to say we're deeply unimpressed.
There's not much time left before Mobile World Congress opens its doors, so this very well might be the interface we'll see on the HTC phones there. At first glance, Sense's 4.0 update does not look new, at all.
Now I know that Sense has its fans out there and I don't mean any disrespect, but DAMN is this a boring interface. It was mildly interesting when it was revealed on the HTC Sensation, but the entire mobile universe has moved so far beyond this design that now it just looks like yesterday's news. And seriously, when the stock Ice Cream Sandwich update looks as futuristic and fine as it does, I just can't imagine folks being more impressed by this mildly updated interface than the OG ICS look.
How did things turn out like this? Well, that's the thing about manufacturer's skins: when push comes to shove, they actually limit innovation. Manufacturer's become attached to their own interface designs and when a major Android update rolls along, they just don't put in the work to make the necessary changes to their skins so that they accurately reflect the innovations of the new OS.
It may be premature but I'm going to call this a big fail for HTC. Unless, of course, there's something we're not seeing here, which could very well be the case. If you're a huge Sense fan, shout at me in the comments section and maybe we can get a good discussion going about what, exactly, the appeal is of this Disneyfied user interface over stock Android. As it looks right now, it's making me want to fall asleep on my keyboard and..... dfklgndflgndfgdfgl.mdgmödfgm (*snoring*).
UPDATE: Oh, and to be fair...I don't like TouchWiz's ICS Update either...that's a whole 'nother rant.