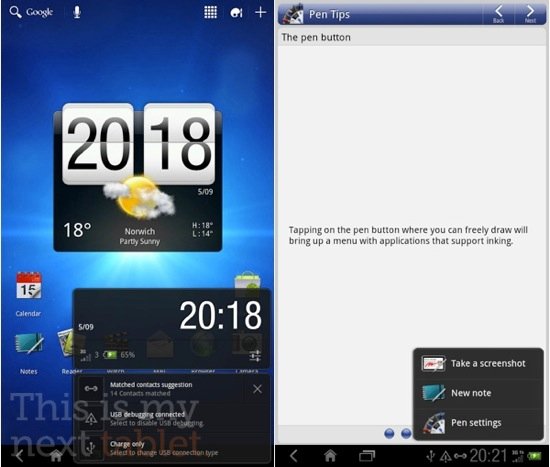 I am more interested in the code of this page than in the article.
What do you think?
Good news everyone! If you want Honeycomb up and running on your HTC Flyer, your wait is over! The Taiwanese company hasn't released the official update yet but a private developer has released an unofficial ROM, which should get the tablet-native version of the Android OS up and running on HTC 7-inch tablet. Sounds great right? Well it is! And you only need to be an expert code monkey and not be worried about bricking your $700 HTC PC to pull it off
The developer, Paul O'Brien, warns that the release is "a very early beta" and after looking it over, the instillation process isn't for the faint of heart. In fact, I wasn't joking about it bricking your Flyer... the developer warns that the Honeycomb ROM should only be enjoyed at your own risk. But if you have the technical chops to get Android 3.0 up and running on your HTC Flyer we're not going to tell you not to do it (but were also not going to recommend you try either)
One additional word of caution: this wont work on the HTC View 4G; Sprint's version of the Tablet.
For those (like me) unwilling or unable to pull off a ROM load like this, hopefully HTC will get around to publishing the update before we run out of patience.