 HTC Flyer shows off Sense tablet interface in video
The HTC Flyer is an interesting piece of kit, with it's 1.5 GHz single-core processor, 1 GB of RAM and 32 GB storage. It's also only 420 grams light and 13.2 mm thick, with nice metal accents, a 5 MP back camera and 1.3 MP front-facing. HTC decided not to go the Honeycomb route with this one, but Sense for tablets looks pretty polished from what we can tell by the video below. You can read our initial impressions of the tablet in the embedded link and head over past the break for the video demo.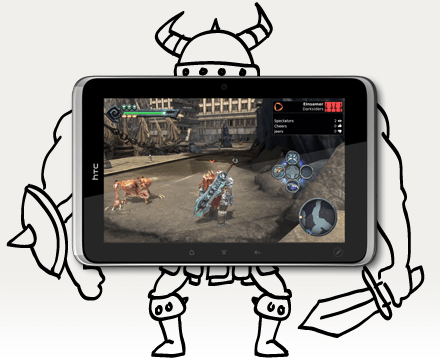 As you can see, HTC has put a lot of thought into Sense and the annotation feature is pretty much awesome for when you're trying to share content in a more organic fashion. I'm not sure this will be the future of where tablets are heading, but it's a damn nice concept put into practice for now. The note-taking app is also pretty cool, with it's sound recording, picture-taking, handwritten note taking and Evernote sync built in. I still think there's a little too much eye candy for daily use, but you can probably tone down the transitions and glary-ness of it all in the settings. I'm excited for pricing and availability to surface, but I wouldn't have my hopes up for it to be soon or cheap.