 HTC Launching First NFC-Enabled Phone in China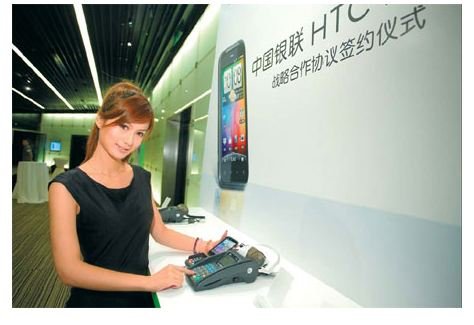 (Photo: Chinadaily.com)
According to Tech Crunch, HTC will launch it's first NFC-enabled smartphone in China sometime later this year. The phone will be a whopping 4" thick, but with the ability to perform payments at "point-of-sale."
Just for a little context, Google has already announced an NFC-based system for wireless payments known as Google Wallet, but it hasn't officially launched yet and will only be available on the Google Nexus S phone (and also, most likely, the newest Nexus phone as well). Meanwhile, South Korea has been using NFC for years and years and British carrier Orange recently announced their own NFC program with Barclay bank.
Looks like this is the first NFC-enabled phone to come out of China, the world's most populous mobile phone market. The country has 900 million mobile phone users, which makes it a potential gold mine for the mobile payments industry.
The fact that HTC is developing an NFC-enabled phone for China also has me wondering if the company might be launching a similar phone for US customers sometime soon. What do you think?