HTC Rhyme Made Official, Charm Indicator and All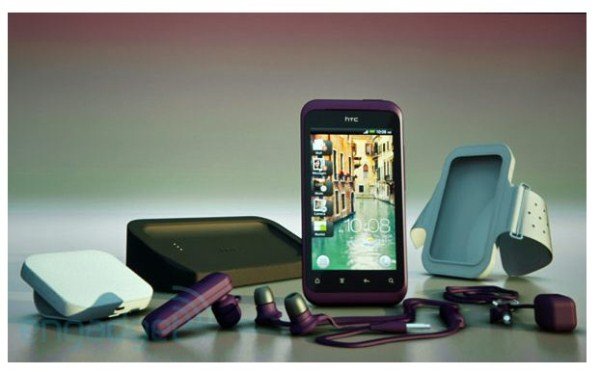 HTC's new ladyphone stylish everyperson's phone was just debuted at the HTC event in New York. It appears to be a sleek, purple device with a bevy of accessories for car-drivin,' music-listenin', and workin' out.
HTC isn't explicitly marketing this phone to women although, if they were, it might be a tad offensive. Why does a ladyphone come with mid-range specs like a 1GHz processor while the men get the Galaxy S2? Not sure, although HTC is clearly betting that style will win out.
Aside from the single core, the Rhyme comes with a 3.7-inch LCD WVGA touchscreen, 5-megapixel rear-facing camera, 0.3 front-facing camera, Bluetooth 3.0, WiFi, 4GB of memory and 768 GB of RAM.
Hey, at least it's purple!