HTC Ruby Picture Leaked: Looks Like a Cross Between a MyTouch 4G Slide and Sensation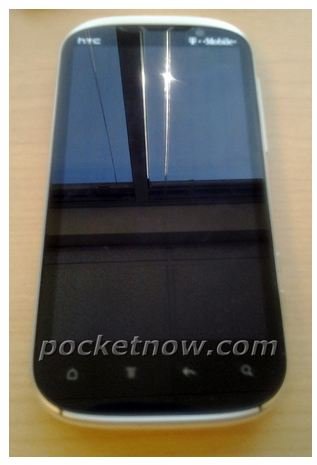 (HTC Ruby)
Oh, blurry cam. How you taunt us with your ambiguous-looking subjects.
HTC Ruby had its first front-facing picture taken a few days ago, and we think she's quite the looker, even if we can't quite make out all her features just yet. From the leaked picture, it appears Ruby will be running some version of Android (not a big shocker) and will be arriving on T-Mobile.
Before yesterday, all that was known about the Ruby was that she would have a dual-flash camera 'round the back. Pictures of her behind were accidentally leaked by an insider at HTC who unwittingly snapped a reflection of Ruby's back-end in the glossy screen of an HTC Flyer.
Now we know that she looks like a cross between a MyTouch 4G Slide and Sensation from the front – quite the compliment. We think she'll run some varient of Sense 3.0 and be marketed as a mid-range option.