HTC Sensation Arriving June 8th, According to Google AdWords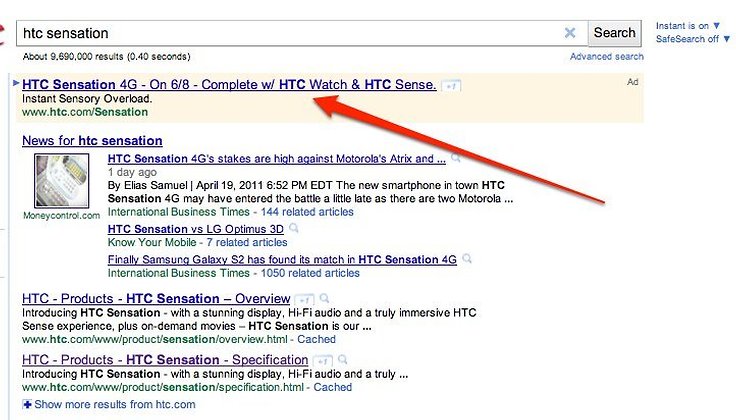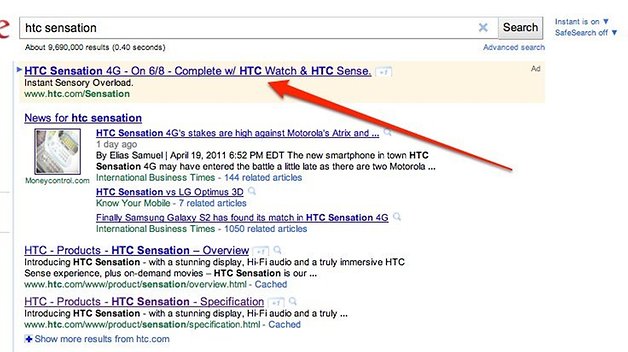 (Picture: TmoNews)
We already knew the Sensation would be available Stateside early Summer, but now a Google search for the device proves so. According to the Google ad that appears above your regularly displayed search items, the Sensation wil be released June 8th. Need further proof? Just check the date on this promo image of the Sensation shot last week: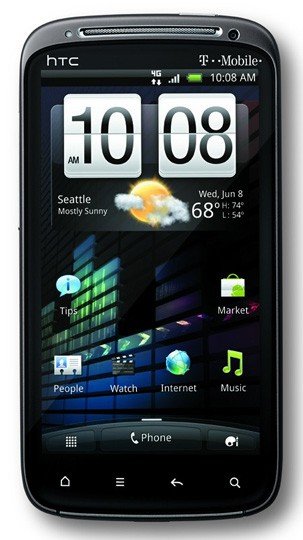 (Picture: Engdaget)
Of course, crafty guys and gals everywhere can already download the leaked ROM and attempt to install it on their phones, although beware that Sense 3.0 likely won't fit your phone screen perfectly.
If all goes to plan, the rest of us can look forward to using Sense 3.0 on the phone it was designed for quite soon.