Exclusive: HTC and Vodafone Introduce Europe's First LTE Smartphone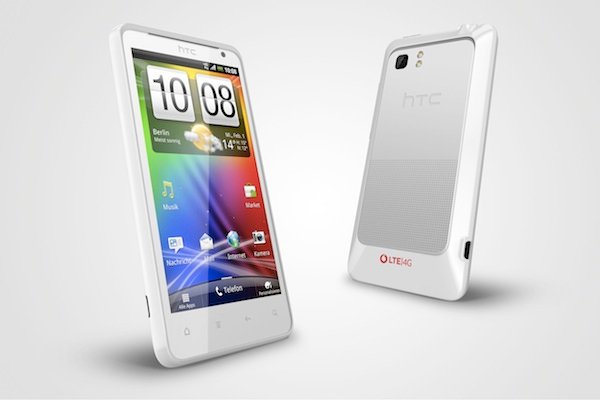 Finally, LTE has arrived in Europe – in Düsseldorf to be specific! At the moment, Vodafone and its partners HTC and Qualcomm are holding a press conference and they've just announced Europe's first LTE device: the Velocity HTC 4G. It will be available starting on the first of March, 2012 exclusively from Vodafone.
With LTE finally available, high-speed Internet is expected to arrive in Germany in late 2012. It should reach about 16m million households and should cover 90% of Germany, This means that folks should be able to surf at 50 Mbit / s – a huge leap from UMTS (384 kbit /s) and HSDPA (7.2Mbit / s).
The HTC Velocity will have the following technical specs:
Qualcomm APQ 8060, 1.5 GHz
Android 2.3.7
16 GB ROM
1 GB DDR2 RAM
129 x 67 x 11.27 inches
163 grams
4.5'' touch screen with 540 x 960 pixels
8 MP main camera with autofocus, dual LED flash
1.3MP front camera
1620 mAh battery
And, perhaps most impressively, the phone will be receiving an ICS upgrade around March / April.
We will be posting a hands-on video with the device shortly. So far we've been very impressed by its LTE speeds!