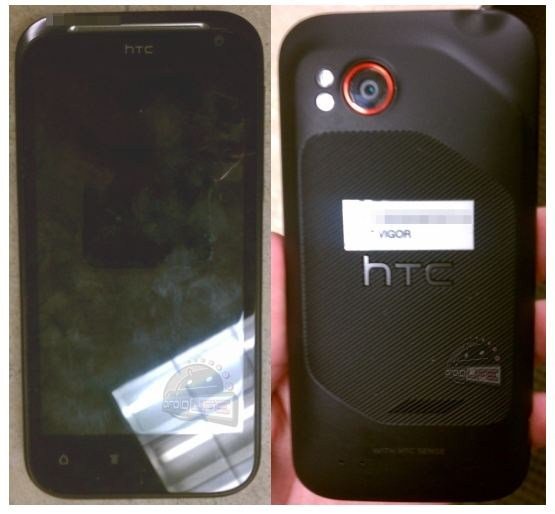 Well, hello there, new phone. I have to say I like your style. You remind me of the HTC Sensation but with elements pulled from the HTC Incredible. I've heard a number of things about you – including the fact that you'll be the first phone to incorporate Beats by Dre technology, whatever that means, and that you'll be running Sense 3.5 – but, other than that, your stats sound similar to most recent HTC Androids.
Under the hood, looks like you'll be packing a1.5 GHz processor, a commendable step up from the current flagship's 1.2 GHz. Then you've also got a 4.3-inch display with 1280 x 720 pixel resolution, 2 megapixel front-facing camera (not too shab!) and an 8 megapixel back-facing camera.
That is, unfortunately, all that we know for now about you. I hope we can go on a real date sometime soon – or, at the very least, I hope you get a bit clearer pictures so I know you're not actually a 40 year old man masquerading as a sexy new smartphone.