 HTC: iPhones Are For Old Folks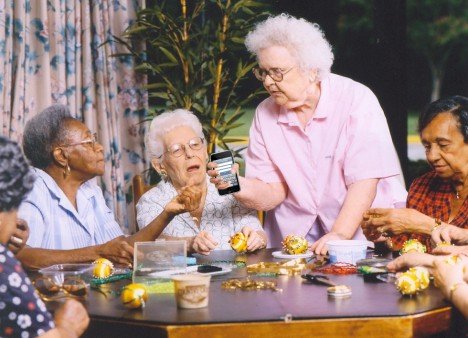 (Picture courtesy of IntoMobile)
Come one guys, iPhones are so 2007. At least, that's what the head of HTC America would like people to believe. In smartphone terms, 4 years is like a century in real human years. Who cares if iPhones are popular among fashion-aficionados and urban metrosexuals, Android is the real deal for the young generation. So what kind of hard data did HTC get its hands on to deem iPhones as officially antiquated and uncool?
Apparently, the best judges on what's hip in America are the students of Reed College - one of the most prestigious and intellectual liberal arts colleges in the country. The Portland-based College also happens to be the place where HTC President's daughter goes to school. In a place where most students dabble in Russian literature and anthropology, the guy in charge of HTC noticed the peculiar lack of iPhones on the Reed campus.
And without batting an eye, Mark Fichter made the conclusion that young people couldn't care less about iPhones anymore. Sending your kids to a liberal arts college: definitely a plus. Making ridiculous statements based on personal experience: not so much. As much as I would love to say that iPhones are a thing of the past, I can assure HTC that there are still more than plenty iPhones to go around on American college campuses.