[Hands-On Video] Introducing ASUS's $250 Tegra 3 Tablet with ICS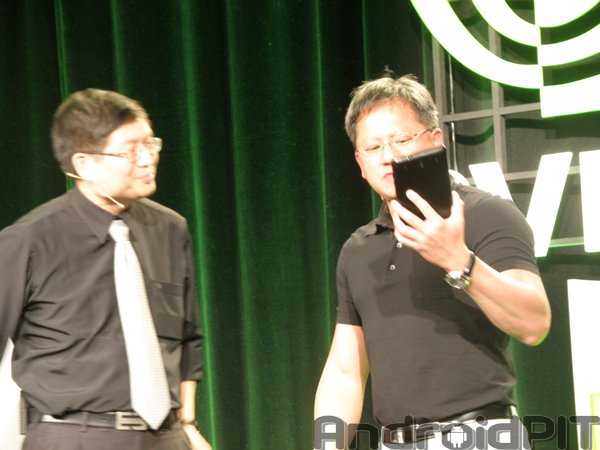 Nvidia dropped a small bomb during their press conference today. Or actually, two. But more on that later in the article. On the question of how and whether one can subsidize tablets, in order to compete against the likes of the Kindle Fire, there was a dialog between the CEOs of ASUS and Nvidia. Even if the slug fest was rehearsed, it was dramatic nonetheless:
Nvidia: "We are creating a top-Tablet for $399 to bring to market."
ASUS: "We can do better!"
Nvidia: "What about $299?"
ASUS: "I think we can get it down even more and offer the tablet for $249"
Then the audience burst into spontaneous applause. You almost felt like you were at an Apple press conference and the next super gadget was being introduced to the world. For the bargain hunter, technical specs don't get much better than this:
7-inch capacitive IPS display
1280 x 800 pixel resolution
QuadCore Tegra 3 processor (GHz are not yet known to us)
Android 4.0.1
4400 mAh battery
Especially the new direct-touch technology seems to take the speed to the next level. Anyone who is considering buying a small 7'' tablet might want to wait for the release of this one.
Speaking of "wait" and a second surprise: ASUS and Nvidia have also announced that the Prime Transformer will be getting Ice Cream Sandwich today, making the press conference even more
Unfortunately, we weren't able to get our own hands on the device for a video today. However, one can find below a little video that at least gives some idea of ??the device, even if it is not yet available in the final version . In the next few days, we promise to post a video of our own.